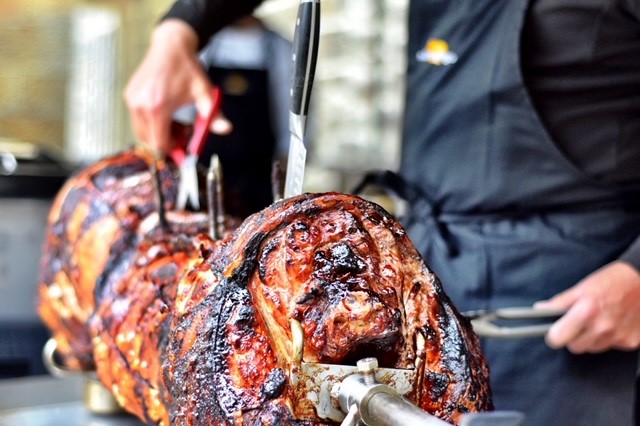 We can have as much or as little involvement in your event as you like. If you simply want us to turn up on the day of your event with our delicious meat and leave you to enjoy it, that's absolutely fine. However, if you would like us to 'take the reins' (we just can't escape those horses in Downham!) we will gladly rise to the challenge, leaving you to relax and enjoy spending time with your guests. We have experienced event organisers, waiters, and chefs who are all available to oversee your event. Imagine the mouth-watering sight of a skilled chef carving the fresh meat for your guests. Imagine a team of efficient and impeccably dressed waiters attending to your guests. Imagine being able to rely on a calm, professional event organiser to coordinate this important part of your special day. Just ask and it shall be done!
The Best Hog Roasts In Downham
When you contact us we will discuss your individual requirements, your vision for the event, and offer you the benefit of our years of experience in catering. This will enable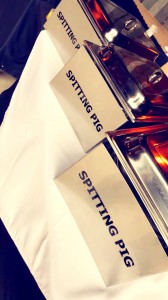 us to provide you with the correct service to suit the style of your event and importantly, your budget. Ask around in Downham Market if you have been looking for catering this is the only true way you will get real feedback and real recommendations people that have been treated to one of our hog roasts in the area will more than likely recommend us word of mouth is one of the biggest ways for us that gets us our customers, hearing something good about catering from someone that has actually used our services before can only be a good thing and will give you the confidence to go ahead and book with us, we are a company that never lets our customers down we are reliable and trust worthy and go out of our way to make sure everything goes well with your event . If they have, they will certainly remember and we are confident the experience will have been 100% positive.
As for those who are yet to sample our food, why not give them that opportunity by introducing them to a fantastic hog roast experience at your wedding, birthday party, or  at your next company team building event our food is sure to go down a treat even with the little ones if you have a few of them coming to your event . If you are unsure if they will be happy with a pork roll or not we are able to supply a variety of children's options for your party we can supply things like hot dogs for the kids a bbq option or we can even supply another meat that they are sure to enjoy like chicken, turkey or even spit roasted lamb for your special day.  You know what they say here in Downham, you can lead a horse to water, but you can't make it drink…you can bring a hog roast to your guests and you'll have no problem making them eat! (We may have added the second part).
Leaders In Our Field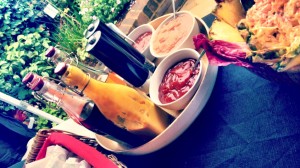 Downham Market simply referred to as Downham by the locals is a great place to be a caterer at the moment with a thriving  interest for hog roast catering throughout the town  we are now more popular than ever making our business grow at an extremely high and quick rate. You might associate Downham Market with its history as a market town and a centre for agriculture, or for the importance of horses and horse fairs. Nowadays there is a new trend sweeping the town of Downham – hog roasts! If you live in Downham and are considering hosting a future event or already planning one you have come to the right place,  why not add a bit of interest by throwing a hog roast into the mix?
We are a company that can supply hog roasts to any event, whether it is a personal occasion or a corporate event.  After chatting to many of our customers, we started to realise that people think of hog roasts as something that only the very rich can afford to have. Some people told us that they had only ever seen a hog roast in films or history programmes and they didn't even realise that such an option was available for a contemporary audience to sample. We are here to dispel all these hog roast myths and show you how a hog roast can be a fantastic way of feeding your guests, whether there are 10 or 1000.