Famed for high quality and value that's second to no other, our hog roast hire service is a genuine favourite with the more independent clients who prefer the freedom and individual benefits that are afforded when hiring a machine. I'm fortunate enough to run Hog Roast Dereham Machine Hire and our services have been nothing short of an outstanding success, not content with the great number of ongoing clients we already have, I'm here to tell you why hiring a machine or several machines from my company is the smartest move you can make as an individual or business.
Perfect Party Entertainment
Hog roasted meats, quite simply put, is food that's fit for a King. And there's no better demonstration of that statement than the history of hog roasting, the world over. Hog roasting, while certainly not restricted to royalty, has always been popular with monarchs. You can flick through many history books and find that – whether in Britain or the rest of the world – spit roasting has always been a fundamental element of spectacular feasts and banquets, for both the common man and the ruling classes. While many good foods have traditionally been out of reach for the majority, hog roasting has always bucked the trend; it's delicious, low in cost and practical. Whether you're prince or pauper you can afford to enjoy the wonders of hog roasting.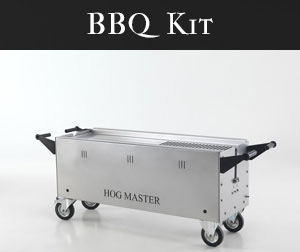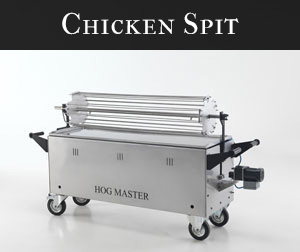 If you're throwing a party there's no weapon that's greater than our Dereham hog roast machine hire to have in your arsenal. Spit roasting goes hand in hand with the festive spirit that comes with parties and celebrations, and at such low prices who could pass up on having their own machine for the event? Not only is hog roasting much tastier and filling than most party foods, but with our great prices it's also cheaper! You can feed hundreds of people with only one of our machines and a decent sized hog, but beyond simply filling your guests with food, you'll also be entertaining and providing them with a great source of enjoyment. Hog roasting is a wonderful vehicle for entertaining a party, providing you a genuine sense of occasion – Something traditional party food, whether cooked or bought, cannot offer. Don't believe us? Take a look at our testimonial page and see what others are saying about our Dereham hog roasting services!
[peekaboo]
[peekaboo_content]
If you run a restaurant, pub, cafe or catering business our machine hire service also affords you a great opportunity to sample our machines, trying before buying, if you will. Financially there's huge benefits and upside with hog roasting, unlike individuals hiring for private use who may use the machines a few times at best, as business owners you can utilise the machine every day of the week, for as long as you see fit. Consider you run a pub or restaurant with hundreds of customers coming through the doors on a daily basis, having a spit roast machine in an open view kitchen or beer garden is something a little bit different and out of the ordinary, attracting interest and promoting word of mouth custom. What we find from many clients is that not only does profit rise, but the word gets out and custom and business popularity actually increases, often significantly. With a rising Middle Class and more opportunities and help than there's ever been for starting up businesses, competition is definitely increasing. We feel it and I'm sure you're privy to it, too. A hog roast machine, or several, can set you apart from the rest and really help your company thrive, even in these economically tough times.
The machines we offer are built with market superiority in mind and it shows, many fellow hog roast caterers source their machines and tools from us! Designed and constantly being evolved and improved by myself and our team of expert designers, they're acknowledged by most as being the best there is, and are shipped the world over. Extremely easy to use, aesthetically pleasing and with a huge output capability that can see upwards of 200 people fed in one sitting. The top side of the machine is for spit roasting and can cook whole animals such as pigs, chickens, lamb and also large cuts of meat. You're not restricted to just spit roasting meats though, we've also built into our machines a second compartment for general cooking, grilling, frying, boiling and more. You can cook something as simple as marinated chicken, to elaborate and complexed meals that wouldn't be out of place in Heston Blumenthals kitchen!
One of our more popular choices in the last couple of years has been our hire options as they give you the opportunity to become a Spitting Pig hog roast specialist for the day. We do hundreds of hires every year for a large variety of customers.
Our hire packages are perfect for:
Private customers who have a organised a party and are looking to for something a little different. It is often a great way to impress friends and family and nothing looks or smells better than a hog roast cooked fresh by yourself.
Companies and businesses looking to generate extra business or income. We get a lot of pubs, restaurants and hotel using our hire packages as they are a fantastic way to draw people into your premises, promote a business or even generate a healthy profit at events put on through your business.
People looking to buy one of our machines, maybe you're interested in owning your own hog roast machine and would like to try out our equipment before you buy. Our hire options are the perfect way get to know our equipment and discover if it right for you.
Here at Hog Roast Dereham Machine Hire will offer the complete hire package this includes
The collection and delivery of one of our top of the range fully stainless steel Titan hog or spit roast machine which are both CE and Gas Safe registered
The propane gas required to both cook and serve the pig
A demonstration and instructional handout on how best to use the machines and some handy hints and tips to get the most out of the roaster.
We can also source the meat for you as well and arrive on the day with your meat freshly prepared and ready to go to make it extra easy for you. So if you're interested in our hire options then give us a call today.
Our company has a lot of experience roasting pork. If you have any questions about spit roasting, we are here to help. Here are just some of the many pointers that we can give you to make your experience easy. Most people spit roast over a charcoal or wood fire.
Make sure that you have everything that you need before you start. You will want your prepared carcass. You can buy directly from us. If you choose to buy from somewhere else, make sure the carcass is big enough to feed you guests. The rule of thumb is that a dressed hog roast will give you approximately 50% of the weight in cooked meat. You can figure that you will need about ½ to 1/3 of a pound of meat per person. If you do not want to figure this out on your own, we will be glad to help you calculate exactly what you need. Make sure that if you are using coal or wood that you heat source is large enough to cook your hog depending on weight. You will want to add fuel in order to keep the temperature high enough for even cooking.
We take pride in the experience that our company has when it comes to hog roasting. We are also unstoppable in the knowledge of our machines and knowing what will be perfect for each unique customer who chooses to do business with our company.
[/peekaboo_content]