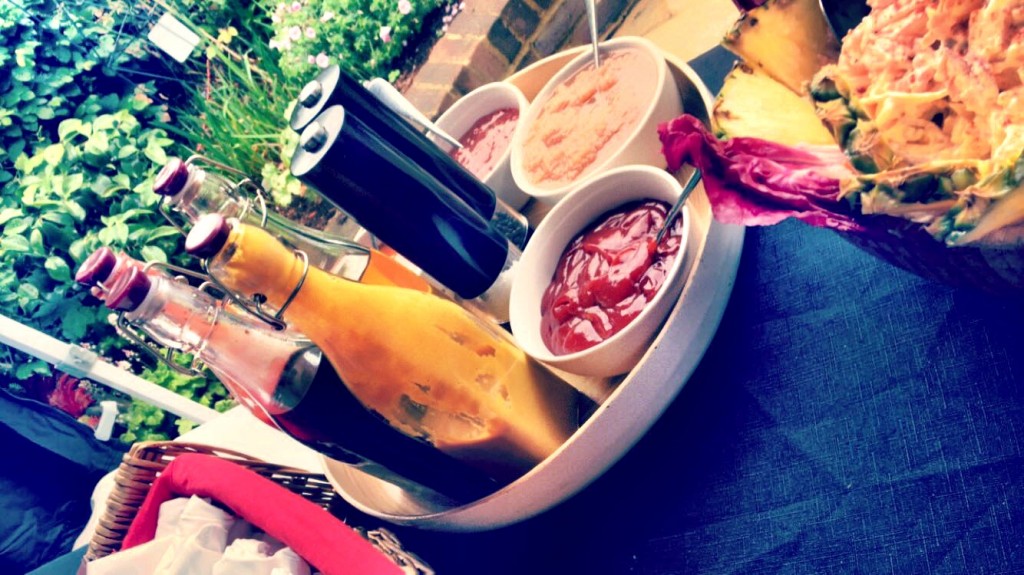 I'm always amazed when people come up to me and remark upon just how much they enjoyed our food, mainly because they seem genuinely shocked by the quality of what we offer. Such surprise is far more common than it should be, mainly because there's a sizeable number of 'caterers' out there who's only concern is the financial bottom line, with absolutely no regard for quality food, service or client satisfaction. In sharp contrast to the competition, we place a real emphasis on settling for nothing short of the very best. The high standards I set and work by resonate throughout the company in everything that we do and it's the previously mentioned business mantra that can largely be accredited to the success and superiority of our hog roast catering service.
Tantalising Those Taste Buds
With Spitting Pig East Anglia there are no shortcuts taken on our path to giving you the wonderful, high quality catering that you deserve and want. The attention to detail and quality can be evidenced in everything we do – From working with clients on their menus and event details, to the machines we use, the staff that use them and the delightful, appetizing food we make with them.
For me, it's no surprise that most of our clients come back to us, time and time again, and most new clients are friends of our existing clients, told of our scrumptious hog roasting catering. It's this word of mouth, almost viral like growth of the company that I'm never shy of stressing to future clients – You can market anything with enough money and expertise, but our natural, word of mouth growth is a true indicator of the greatness of what it is we do.
Renowned Across East Anglia
So if you're looking for catering in the New Market, Bury or St Edmonds regions, you can halt the search, the Spitting Pig hog roasting company is the best there is, we're truly without equal. It's no wonder when you look at what we offer, ridiculously tasty spit roasted meats in a professional and illustrious fashion that other caters are unable or unwilling, for reasons of money, to replicate. If there's something out there better than a hog roast I've yet to come across it, and having headed up catering companies for decades I've sampled my fair share! The very nature of hog roasting lends itself to unrivalled tastes and textures. Once the animal is seasoned by our chefs, it's skewered on a steel rod and left to slowly cook away on the spit roast machine, turning ever so slowly so that the whole animal is cooked perfectly, and while turning all those good natural juices and flavours absorb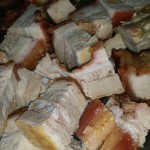 through the animal, throughout, preventing the usual drying and uneven cooking that most typical ovens and BBQs are victim to. The end product is more crispy, crunching and flavourful crackling than you know what to do with, and juicy and succulent meat that's guaranteed to get your taste buds tingling. There's very few cooking methods that are universally employed and celebrated, but spit roasting is, and with good reason!
[peekaboo]
[peekaboo_content]
The catering service we offer is extremely versatile, with our in house built, expertly crafted machines, we're able to cook tons of different foods. We can spit roast hogs, chickens, lambs, beef, fish and exotic meats (Zebras, Kangaroos etc) while at the same time being able to BBQ sausages, beef burgers, kebabs etc on our interior grill, or boil or fry meats and vegetables. If you have a look at our set menus you'll see we have several from the meticulous and elaborate, to the humble and 'proper'. Our famed hog roast sandwiches are just as much a favourite as our immense and impressive full course meals, the likes of which would put most esteemed restaurants to shame. If our set menus aren't to your liking we can customise the menus or create a bespoke menu just for you.
Self-Catering Option
We're as good at the simple as we are the elaborate and fancy. We've catered at humble back yard BBQs to office parties all the way to thousand strong royal and celebrity celebrations. So whether you need catering for a wedding, a party, a corporate function or party, a fund raising event or just for a get together with the lads, our catering is something that surely won't disappoint or be forgotten anytime soon. If you would like more information or are ready to take the next step, call or email us today, we're on hand to help you from 9-5 on weekdays.
Welcome to the catering pages of Spitting Pig East Anglia if you're looking for a spitting pig team to attend an event your organising and cater on site then you're in the right place. If you would rather try your hand at using our machinery yourselves then please click on the machine hire section to find out more information. Within this section of the website you will find a large variety of menus all of which can stunningly create for your event. To make things a little easier we have grouped the menus into 3 sections to what we believe the most appropriate menus for private parties, corporate events and weddings. However please feel free to take a good look around and if you cant find exactly what you would like then we are more than happy to create personalised menus for your event. We here a Spitting Pig East Anglia know that often our customers want something extra special for their particular event so if you have any personal requests with regards to our catering services and what we can provide then just let us know you'd be surprised at what we are capable of.
Industry Famous Caterers
It is important to note that when you book with Spitting Pig East Anglia you not only get a 5 star catering service with fantastic traditionally prepared food on state of the art spit roast machinery but you also get a completely personal service, piece of mind and a guarantee of satisfaction. Below we have included of list of what is included in every Spitting Pig menu. I believe by sticking to these promised outlined below is what sets us apart from other caterers in the industry.
To be easily contactable, friendly, polite and helpful. This means from the moment you get in touch moment we wave goodbye after your event you get a professional and friendly service. Our office staff are available Monday to Friday 9am till 5pm and are one hand to create personalised quotes, answer any questions and make and necessary changes to your event so that when our staff arrive on the day everything runs as smoothly as possible.
To arrive on time well prepared. On every event we attend we arrive at least 6 hours before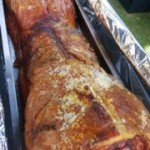 the serve time unless instructed not to. We only Spitting Pig hog and spit roast equipment that we manufacture ourselves and is fully CE registered. We come prepared for any eventuality and are completely self sufficient meaning we can cook indoors or outdoors regardless of the weather.
To create a wonderfully memorable experience. This includes creating a menu specific to you and your guests, using only the finest and freshest ingredients all of which are prepared onsite on the day. It also means providing a 5 star services and going that little bit further to ensure that you can your guests get the maximum satisfaction from the day.
So know that you know how we like to do business please take some time to have a look through a wide selection of menus for some inspiration.
[/peekaboo_content]