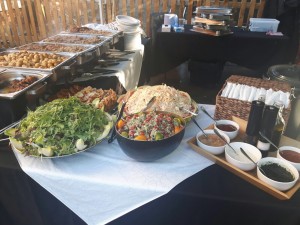 When you require your event to be a complete success in the Wymondham and Sheringham area, you might require catering to be provided. Although there are several options available for when this is needed, I am proud to provide my hog roast catering services for all types of functions. In total, I have worked in the catering trade for over thirty years.
During this time, I have supplied catering events for a wide variety of functions such as the opening of new airport terminals and I have even worked in an Italian restaurant. Thanks to this experience, I have been able to provide my hog roast catering services for a wide number of events. But what exactly is it within the hog roast catering range which we can offer for any potential customers?
Courtesy of my extensive experience, I can offer you the very best type of hog roast catering. Not only am I able to provide hog roast meat but also other types of food as well. No matter what you need from your catering experience, I am able to use my vast experience to your advantage. Whether you require a variety of salads, fresh garden potatoes or even other items we can provide this to you home cooked. All of the food items which I can offer you are grown or reared close to my home village of Walton. All of the food which we provide is prepared by us. There is no third party involved and this means I can vouch for where my food has come from.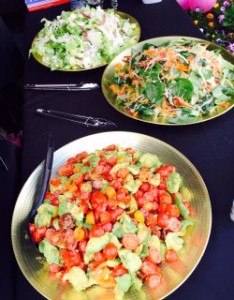 When the day of your hog roast catering event arrives, I will turn up in plenty of time. This enables me to take the required amount of time to cook your hog in the way which I have become renowned for doing. When we provide our catering service, we will do so courtesy of our incredibly clean catering van. Not only does this reassure our customers as they know they will be given a service like no other but it also means that it demonstrates our professionalism as well.
We will always try our best to cater to our customers' needs if they require a different item which we do not initially state on our menu. In fact, many of my customers have asked for a particular item and courtesy of my own catering experience I have been able to meet these demands. The bonus of having working in multiple catering environments is that I am more than capable of cooking various other items which is not normally expected from a hog roast caterer.
As well as being able to provide hog roast catering, me and my wife have been running our own café in the village of Watton for quite some time now. Even when we are not providing our customers with hog roast catering we are able to cook other delights to our customers. There really is no end to the catering experience possibilities which we can offer to the general public. If you want to meet me and my wife before we even start to provide you with hog roast catering, why not drop by and say hello in our café? We'll be more than willing to serve you up a delightful item from our menu which will taste like nothing you've had before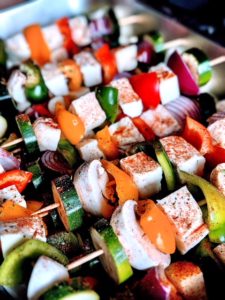 You might be wondering right now about how much I actually charge for my hog roast catering services? The answer to that always surprises my customers as they expect it to be higher. If any of my customers have their own budget, I will always take this into consideration. After all, each of us has their own set limit for social entertaining and I never want to create an image of not caring about my customer's needs. Far from it, in fact, because I see my company as a people orientated one.
So, what are you waiting for? I always look forward to hearing from potential customers as I can inform them personally about how choosing my hog roast catering services can benefit them. I always take into consideration all aspects so that the catering function which I am providing my services for will be a complete success. For any query or question, please get in touch. I can be contacted by email or telephone and I will try my utmost to reply to your communication as soon as I receive it.