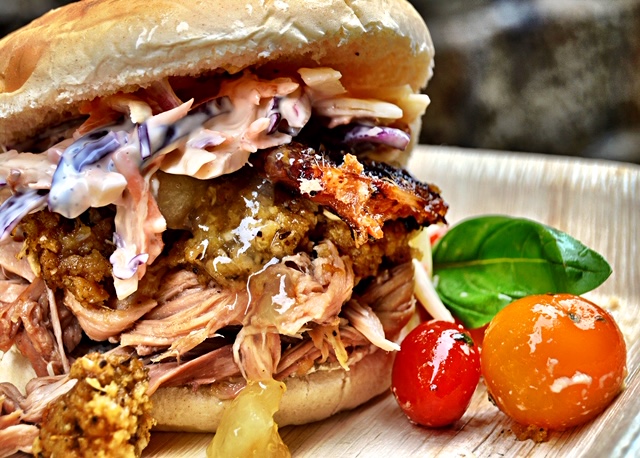 Who can imagine a better career than hog roasting in Felixstowe? The fresh Suffolk sea air, friendly locals and lovely climate make hog roast Felixstowe a great place to work and live. Given its position on the South East Coast of England Felixstowe has stood as a village firstly since well before Norman Conquest and has been an significant place for Britain for over a thousand years, and I bet they loved a hog roast even then!
A Perfect Hog Roast Setting in Felixstowe
Felixstowe became a major port in 1886 and when the pier was built in 1905 tourism boomed in the town and it became very popular with Victorians as a summer seaside get away destination. The German Imperial Family visited Felixstowe in the 1800s and they too were very fond of a hog roast around this time, in fact in 1752 a suckling pig smoker was built on the now historical German Lah Farm in Schale and they still roast hogs there today. In Germany they call roast suckling pig Spanferkel and often serve it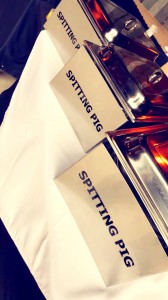 on their festive occasions for example the very popular Oktoberfest.
At Spitting Pig East Anglia we have been lucky enough to cater for over one hundred events in Felixstowe over the years and have covered everything from birthdays to weddings, barn dances to festivals, there are no limits or restrictions on the kind of events or number of individuals a hog or general meat spit roast can be suitable for, the hog is often 80 to 120 pounds dressed weight and that can feed a lot of hungry party people, we can even hog roast Felixstowe in your back garden if you like and provide a hassle free evening of your dreams.
One of the most unforgettable hog roast Felixstowe events that we catered for was at the Community Centre which is run by Old Felixstowe Community Association (OFCA) for their Christmas Fete last year. We were asked to provide hot food for one hundred plus people and to roast outside the community centre with some wait staff to help serve hot roast pork sandwiches to local residents and members of the affiliated groups who run their sessions from the community centre; these included the Horticultural Society, Lone Star Line Dancers, the Lace Makers, the Jubilee Club, Parents and Toddlers Cub, Theatre Group, Rainbows, Cubs and Beavers and the Allotment Society to name just a few.
The Best Hog Roasts In Felixstowe
The hog takes around six hours to hog roast hire Felixstowe as it is a whole animal cooked from raw and fresh on the day of the event, therefore someone needs to be available to meet us at the venue so we can set up and get cracking or should that be crackling!? Speaking of crackling the traditional way to perfect this delicacy is to add cider and salt over the skin of the hog whilst it is roasting over the hot coals which makes the skin lovely and crunchy and perfect the eat alongside the very soft moist meat of the pork which can literally be pulled from the pig as the slow cooking renders it very tender. Add a dollop of homemade apple sauce and what could be better than that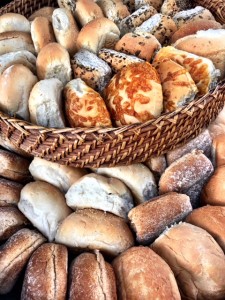 at Christmas? In the Philippines traditionally a pig is roasted at Christmas also and this they call lechon baboy, another 'lechon' is the lechon asado which is the name given to the hog roast national dish on Puerto Rico. As you can see this is a worldwide acclaimed great culinary idea and always associated with something very special, in China if a baby reaches one month old they celebrate with a hog roast. All these nationalities of enthusiastic hog roasters cannot be wrong!
At Spitting Pig East Anglia you can hog roast hire Felixstowe the machine which makes those hot pork rolls possible, so for example had the Allotment Society decided to ditch their pitch forks for the evening and turned their green fingers to some cooking for the Christmas Fete then they could have paid us to deliver the machine for the day or two, given them the advice necessary to roast to perfection and even supplied to high quality fresh meat from a local farm. You could either charge your guests for the food or if you have been budgeting all year to treat people at Christmas then look no further for the perfect catering solution.