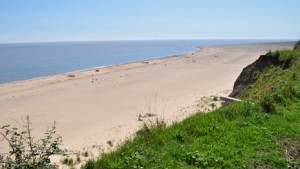 At hog roast Kessingland we pride ourselves on our attention to detail so once we have received your enquiry through the website or by phone we will meet with you to make sure everything is just right. What can hog roast Kessingland offer you a range of meats for the hog roast including lamb. A variety of salads, potatoes cooked to your own choice plus a variety of vegetables if you want. Puddings try our cheesecake that melts in the mouth or a fresh fruit salad or canapés if required. We offer traditional canapés or an Indian or Chinese selection. You can just have a first class chef or for a full sit down menu waiting on staff. We can also do fish at hog roast  and we can offer drinks on arrival We cater for private parties or corporate events and we love to see the guests enjoying themselves.  If it is a themed event we can accommodate that as well, we consult you all the way through the planning so we can get it just right.
Hog roast hire Kessingland also supply Kessingland hog roast machines so that you can do your own hog roast. We deliver it, demonstrate it to you and collect afterwards. All our machines are regularly checked so they meet health and safety standards. It is not as complicated as it looks as it cooks in its ow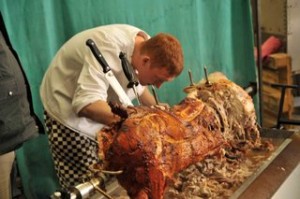 n juices keeping the meat tender and because of this it does need constant watching so you can mingle with your guests. The  hog roast is eye-catching and becomes the centrepiece of the party almost a talking point. We at hog roast hire Kesslingland can also supply the meat or you can get your own and doing a hog roast is easier than it looks.
Sir Henry Haggard will now take over and tell you what there is to do if you are staying over in Kessingland , " There some lovely coastal walks on the award winning beach and don't be surprised if you see some conservationists. On the seabed there is an ancient forest Kessingland is steeped in history The King's Head use to be a coaching inn and there are 4 pubs in all. The Waterfront restaurant has freshly prepared food and on a Thursday it is paella night but you do need to book. You may also fancy a carvery try Livingstone's restaurant near the entrance of Africa Live. If history is your thing evidence suggests that there were settlements in the area hundreds of years before B.C. and there are old churches with one dating back to the fifteenth century. There are seafront attractions and for the family Africa Live, an African themed park with a zoo. Oh! In 1979 there were sighting of a sea serpent and sightings by Rudyard Kipling and Sir Henry Rider Haggard. So why don't you enjoy a hog roast and help us to find our Nessie.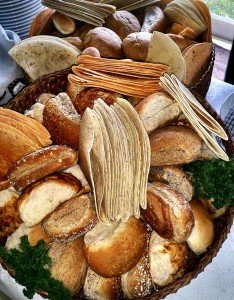 Kessingland is a pretty village on the coast of Suffolk steeped in history. Famous writers such Sir Henry Rider Haggard lived there at the beginning of the twentieth century. He used The Cliff Grange as a second home for holidays and to protect the beach he grew Marram grass. At this time a George Staunton also believed in stopping erosion by the sea and planted lupin plants on the cliffs. A walk along the beach or there are many lovely coastal walks. Sir Henry Rider Haggard will now take over, "as you can see being a writer it was the coast and beach that influenced me into buying Cliff Grange. I want to talk to you about hog roasts well I was hanging around as you do when you are a ghost around one of the local inns there was a party going on. My eyes were fixed when they bought out the hog roast it looked lovely. On that day I could not resist I tried eating some and it was beautiful it melted in the mouth. This prompted me to try some salad a Waldorf salad I believe it was called and it was gorgeous, so ghosts can eat! Next I tried one of the drinks that were offered when you arrived I felt sorry for one of the guests, Mary was a little the worst for wear and saw the glass hovering in the air as I drank the drink. Her eyes went wider and wider she tried to tell people what she saw and was sent home.