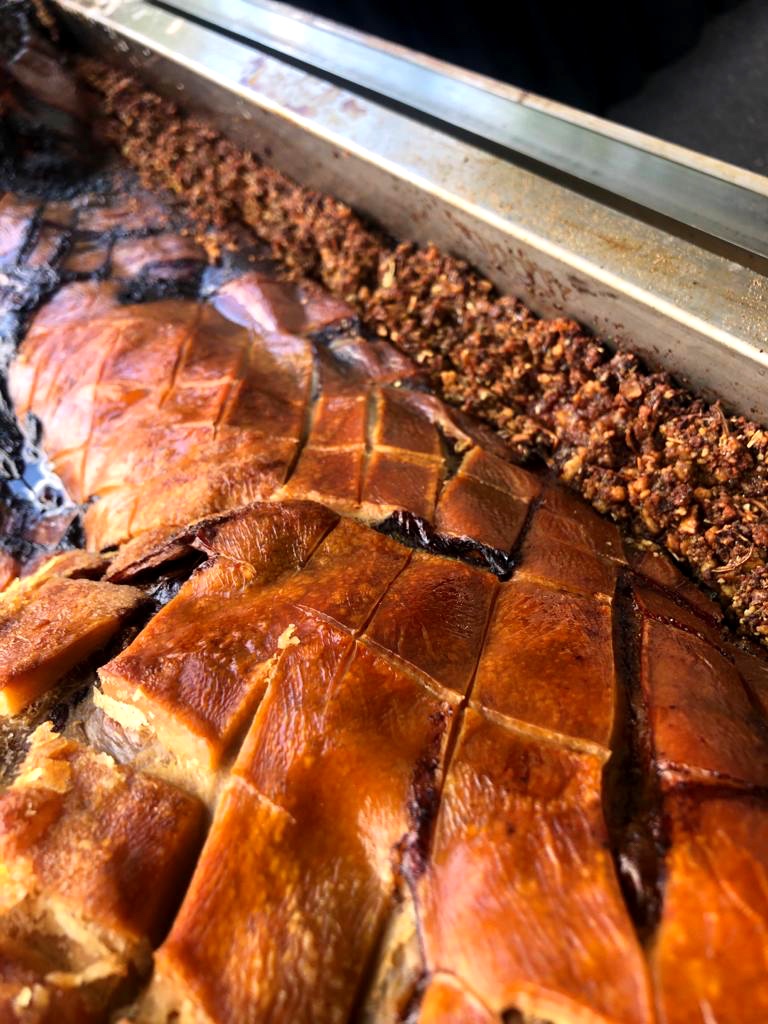 With all its infamy we at hog roast Swaffham hog roasting company were really looking forward to visiting Swaffham in order to cater for a base jumping event. It's pretty scary to watch so we thought we'd leave the jumping to the experts and stick with what we know we're good at. While the jumping dare devils threw themselves from a great height, the Spitting Pig team set up the ovens and prepared to spit roast a 100% fresh organic pig. It was a glorious day: sunny and warm with a good breeze so it didn't seem any time at all before the jumping stopped and the guys were all converging around our hog roast Swaffham chefs to get stuck into a roll filled with our mouth-watering roast oozing with apple sauce, onion and sage stuffing and crackling for those who wanted it. (Who wouldn't?)
The Best Hog Roasts In Swaffham
Swaffham in Norfolk is a beautiful old market town. Standing in the centre of the market square is the Buttercross an ornate 18th century structure topped by a statue of the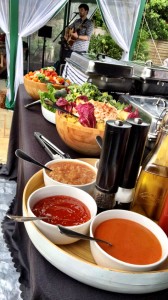 roman harvest Goddess Ceres. The Buttercross was donated to the town by the Earl of Orford. The beauty of the town and its stunning sea views must have been the reason why it was decided to film the TV series Kingdom there. But perhaps it was also actor and comedian Stephen Fry's close connection with Norfolk. Swaffham boasts a list of famous sons among them Howard Carter who discovered Tutankhamen's tomb in the 1920's. And today the town is known for its two E-66 wind turbines and the spectacular Swaffham Museum.
We at hog roast hire Swaffham have spent 20 years perfecting our roasting technique and on the day everyone agreed that it was the best they'd ever tasted. It hit just the right spot after an energetic day in the fresh air. Although it was a thoroughly enjoyable day for our team, we offer a very diverse service and can cater for any event from corporate parties to weddings or christenings. We are committed to hog roast hire Swaffham catering to the highest standard every party we are engaged by whether it is a small personal get together or a large formal party. We have several menus to choose from, and can provide several styles of food. As we design and custom build our own ovens, we can cook anything from our signature hog roast right through to a whole lamb or even kebabs.
What More Can We Offer?
Alongside our main courses we have a range of salads, potatoes, starters, canapés and desserts all made to our exacting standards. And whether it's a formal sit down event, or an informal buffet we will bring along our professional serving team who will fill and clear plates efficiently and politely so you can concentrate on enjoying the day. During the Christmas period when the English weather turns cold we offer our customers the choice of a winter festive menu, this is great because we serve up traditional spit roasted turkeys, winter vegetables and delicious potatoes. This menu is becoming more and more popular as the years go on…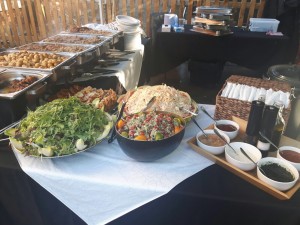 If, however, you would rather cater your own hog roast Swaffham event and be chef for the day we will be happy to hire one of our hog roast hire Swaffham machines to you. The advantage of designing our own equipment means that we can be sure whether you want to roast a pig or sear kebabs we have all the correct tools and attachments to make your job run smoothly. We would deliver the machine on the day bright and early in the morning and one of our experienced team members could show you how to fire up the heat. We would also provide the gas for you, it can last up to cooking two pigs and then we would come and collect it the next day.
So if you think you've got the pig roast Swaffham ability to calve your own pig why not inquire today? Whatever your event this year or next, give Spitting Pig a call and one of our dedicated sales team can discuss your options with you and send you a quote out the same day. Even if you don't have a party planned, pencil a day onto your calendar invite a few friends around and give us a call. If you want event to stand out then pig roast Swaffham is the perfect choice!