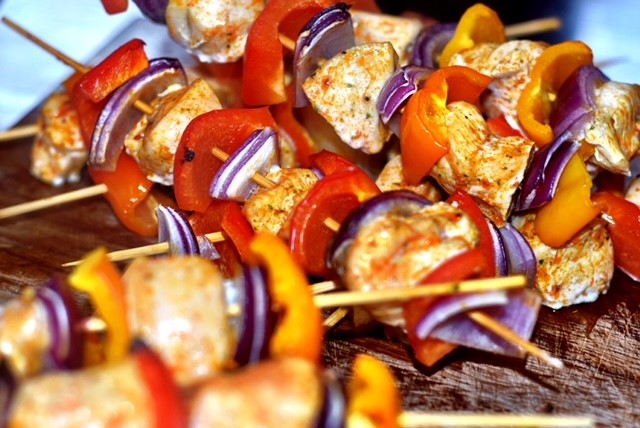 Hog roast Woodbridge can offer you a hog roast cooked to perfection, a free range chicken or even hamburgers complimented by salads of your choice. We can also offer new potatoes with butter or jacket potatoes. One thing you can be sure hog roast Woodbridge listen to you and help your dream party or event come true. If you want puddings then try our delicious cheesecake or fresh fruit salad we provide everything from napkins to waiting on staff. Some of our hosts' say that we are so quiet clearing away that they only notice we have gone when we have left. Imagine a hog roast or barbecue near the river Deben on a sunny afternoon after a team building exercise washed down with a drink.
Some hosts prefer to cook their own hog roast we at hog roast hire Woodbridge supply the machines that come in different sizes according to the size of your event. If you want we can also supply the meat be it pork or even beef. After a demonstration you will pick up cooking the hog roast easily, the juices keep the meat tender and it does not have to be constantly watched. The way that it is cooked does most of the work for you so you can spend more time mixing with your guests. You can also be assured as they are regularly tested the hog roasting machines meet health and safety standards. Another advantage is that the sight of a hog roast  is visually pleasing whether it be at a charity event or a private party. At hog roast hire Woodbridge it pleases us that you enjoyed your evening afterwards we simply collect the hog roast machine.
The Best Hog Roasts In Woodbridge
We have a range of menus or you can create your own now let's look at what there is to do in Woodbridge for kids at Easton Park there are pony rides or they can look at the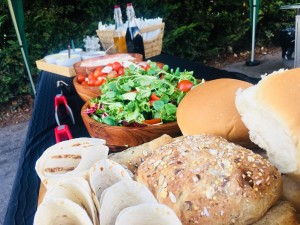 farm animals. Castles such as Framlington Castle also offer an afternoons entertainment. For those who enjoy history how about Sutton Hoo a Saxon archeological site with the remains of a ship and its treasure. How about a walk along Deben River to take in the sights of the wildlife. You may just fancy winding down with a quiet drink to soak up the atmosphere there are over ten pubs one being The Angel in Woodbridge centre. It used to be a coaching inn that goes back to the 1500s, on some nights it has live music or you may prefer one of the other friendly pubs such as The Anchor. The Riverside Theatre has a cinema and offers live music.