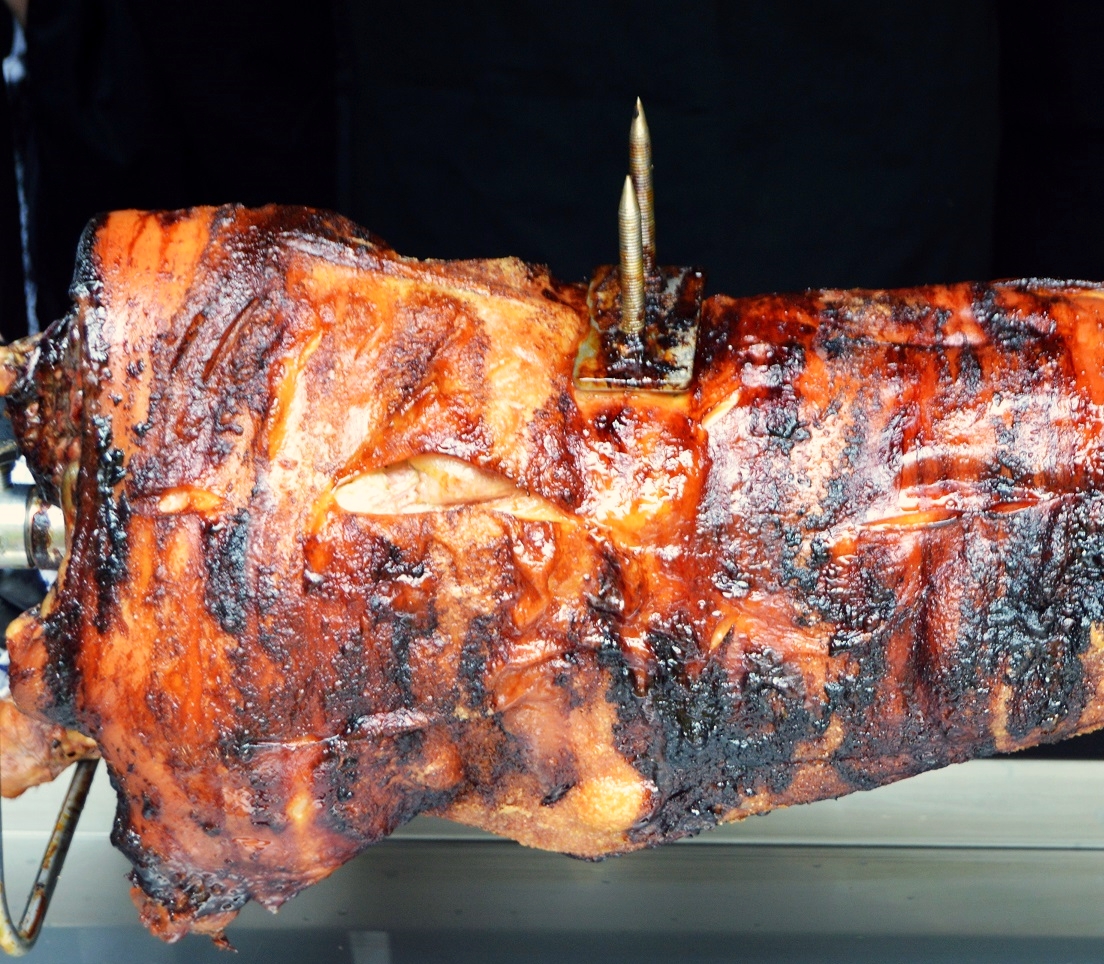 I have worked in Wroxham as a hog roast Wroxham chef for the past 10 years, my hog roast hire Wroxham are a thing of local folklore, I have never had so much job satisfaction in watching one of my first clients tucking into one of my hog roast Wroxham parties. I can still remember the day very clearly; we catered for 250 people for a 50th birthday party and served a pig in a bun menu. It was slightly daunting at first watching all the hungry guests queuing up to be served but it couldn't have gone better it was a great service and one that will stay with me for the rest of my life.
The Best Hog Roasts In Wroxham
You see the thing about being a hog roast caterer in Wroxham is that I know exactly what local people love to eat on a cool, summer evening just as people are winding down at the weekend. Cold beers and wine accompanied by a succulent roasted pig that possesses all the characteristics of a patiently cooked, flavoursome piece meat that all carnivores desire.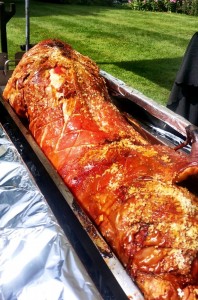 The trick to my own hog roast¸Wroxham are my marinades, you see this is not a typical baste-on affair, after all when you are cooking a piece of meat for over 10 hours you can expect some burning of a sugary marinade. When I do a hog roast in Wroxham or anywhere else for that matter, I inject a marinade into the pig and begin to cook, which lets the marinade infiltrate through the entire pig thus giving the diners something really special indeed. Oh and the trick for creating the most perfect crispest, crackling is to score the pig, and then carefully rub in the salt. When the pig is cooked we present the crackling to your guests.
The injection mix is a hearty combination of 65oz of good, fresh apple juice, one cup of sugar, one cup of corn starch and the secret ingredient, the real heart of the deep southern American cook-out, molasses. This mix is then carefully injected into the shoulders, loins and sides of the hog, I must say that the best way to achieve complete distribution of the marinade is to inject into the underside of the pig, this method insures the pig becomes sort of a surrogate 'bowl' and very little marinade is lost.
Leaders In Our Field
My life as a hog roast Wroxham caterer here could not be better, it is easily the most rewarding job I have ever had, after all, find a job you enjoy and you'll never work a day in your life.
It's not only hog that we spit roast, we can provide spring lamb, sirloin of beef, spit roasted chicken, turkey and the gourmet BBQ option which is now proving very popular at our private parties. To accompany the choice of meats we offer freshly made salads and potatoes, starters and canapés and we also offer a dessert menu for all you sweet lovers.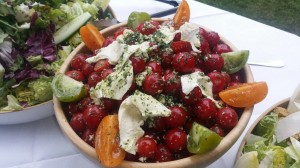 So if you fancy something a little different for your event or maybe want it to stand out and wow your guests, hog roast hire Wroxham is definitely the right choice for you. Why not call or email today and one of our dedicated sales representatives can discuss your menu options and send you a quote via email on the same day. Having lived in Wroxham, Norfolk for the past 30 years, I can safely tell you that it is an easy place to fall in love. The small village is the capital of the Norfolk Broads and split by the River Bure as it is connected with another small village. The weather is usually beautiful and you can instantly encompass the friendly atmosphere, local history not to mention the local pig roast Wroxham cuisine!