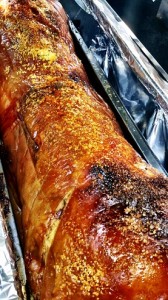 My business Spitting Pig East Anglia cover the County of Suffolk for parties, birthdays, weddings, christenings, sports and charity events to name but a few. We can cater in any type of location or venue as we do not require running water or even electricity to run our spit roasting machines.
One of the villages which we cater for is hog roast Bildeston meaning Bild's Homestead, small but perfectly formed with a population of around 1000 lovely locals. The village was said to have been formed around 1,100 years ago when two Roman roads crossed here but the first real mention of the village is in the Domesday Book and in 1086 there were 20 households. Interestingly the whole village was moved down to the Brett Valley in 1349 due to the Black Death and need for clean accessible water. The Black Death was the most shattering human pandemics of time and said to have started in China and spread by the fleas on black rats coming from the Orient on ships travelling the Silk Road to Europe in the West. China's population was reduced by 30% and 25 million people died there, 30 to 60% of Europes population was then wiped out, the worlds population was reduced from 450 million to between 350 and 375 million in the 14th Century. The likes of such a devastating illness cannot be imagined today.
Bildeston has had quite a difficult past in more ways than one, in 1764 the weekly market failed and a traveller described it as 'a town in a bottom, meanly built and the streets are dirty.' A family named Cooke took over the running of the fair but took little interest in the village itself, the last fair was held in 1872 with just one stall. As if that wasn't enough in 1975 the locals were awoken by a loud roaring noise which was the sound of the tower of St Mary Magdalene church collapsing, luckily it was under renovation anyway at the time and the medieval bells had already been removed.
The Best Hog Roasts In Bildeston
But fear not readers of mine this is all in the past, ancient history you might say and Bildeston is now a flourishing village once again and we are proud to hog roast Bildeston cater for the local people in and around the area.
This year at the start of June, a week later than usual due to the Diamond Jubilee, we catered for the 24th annual Beer and Music Festival at the local pub in the village. We were asked to provide hog roast for 200 plus people which is not problem when the hogs we locally source from high quality farms can weigh up to 20 pounds. As I live locally I can personally guarantee the food we will supply you from the meat to the salads and vegetables provided by ourselves are of the best eminence and I have been involved in the food industry for many years and I know quality or otherwise and can be trusted whole heartedly. I realise that we are living in difficult times economically and it is often difficult for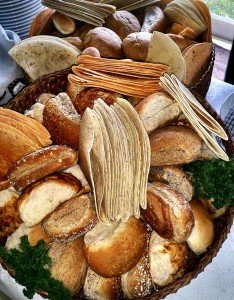 businesses to make ends meet and for private individuals alike therefore our prices are, we believe very reasonable and often we hear from customers that hog roasting is not something they thought they could afford as a catering option and they are mostly very pleasantly surprised by the quotes we give them.
With the aforementioned hog roast hire Bildeston Beer Festival we were asked to provide a vegetarian option and deserts which is absolutely no problem as we tailor all our jobs to the individual client and realise everyone's needs and budgets are different. If they had wanted beef, lamb, turkey or salmon these are all options available and the hog roast hire Bildeston is perfect for open days, graduations, proms, and impressing clients or at presentations and conferences, the list is endless.
The combination of beer, live bands and a hot pork roll and crackling were absolutely perfect and we had so many compliments on the food and service it makes me very proud of what I do and the hard work and time spent on the event is completely worth it when the customer is satisfied and we often receive lovely thank you emails and compliments many of which can be seen on our website as somewhat of a guarantee that if you choose ourselves as your caterer you will not be at all disappointed.