East Anglia's Best Hog Roast Caterer
Hog roast catering is a great way to celebrate any event and here at Spitting Pig we provide the best hog roasts in Norwich and throughout East Anglia. Whether you are looking for just the hog roast or full event catering we are happy to help in any way we can. The current trend is for a low and slow cooking method and this produces the succulent and tasty pulled pork that everyone is raving about. We can provide slow roasted hogs and serve them with a selection of sauces and salads at any location. If you would prefer your pig spit roasted no problem we can spit roast, pigs, lambs, chickens etc at your event.
Hog Roast Norwich Catering Services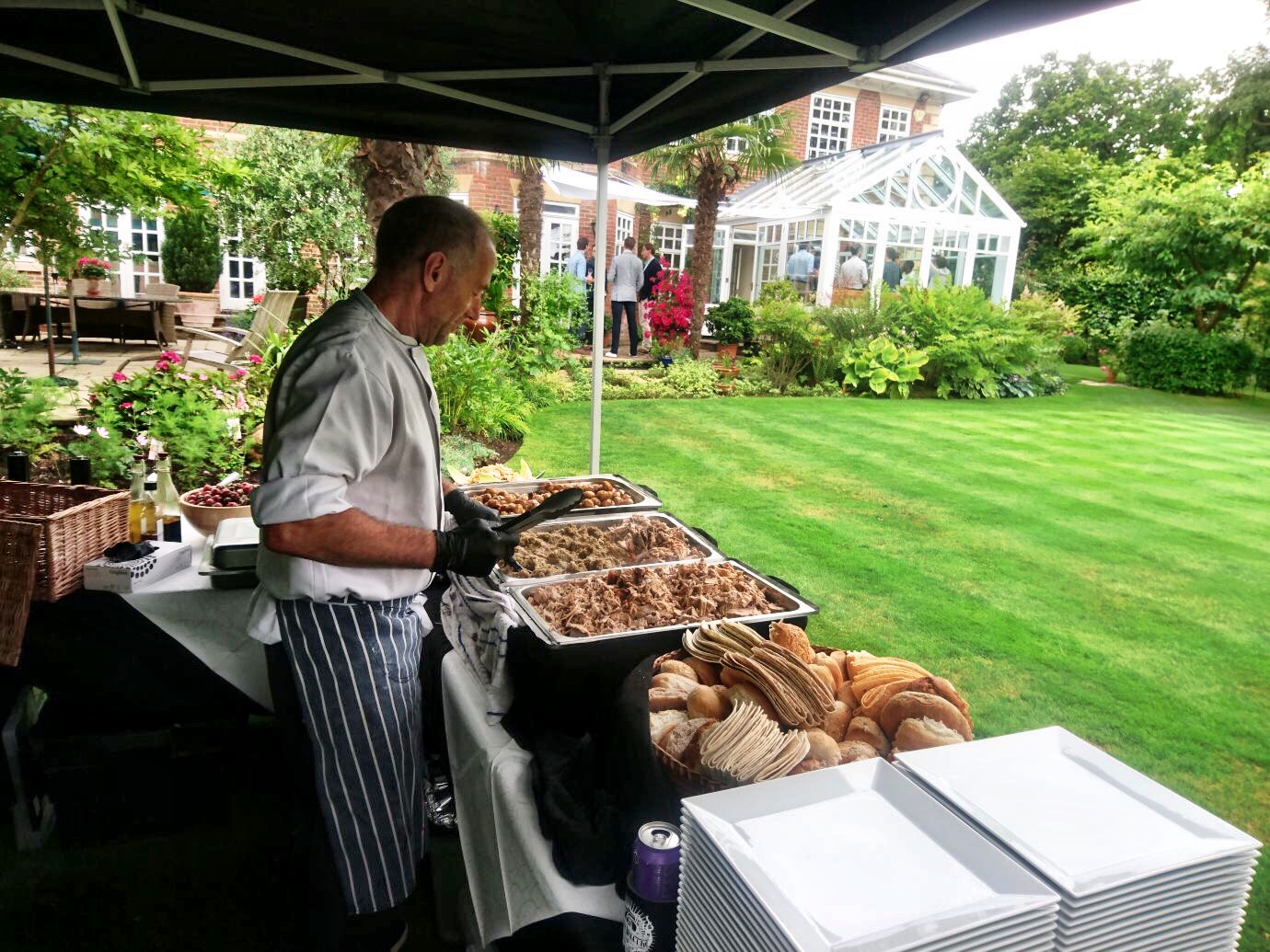 We have been providing Hog Roasts in Norwich for all different occasions for many years. we use only the finest local ingredients and we are very lucky to have these readily available right on our door step at Rudd Farm. We are careful to only use the best local free range pigs and with a little notice we can a rare breed or fully organic one for that extra special occasion.
Hog Roast Specialised Catering
It's my mission to provide the people of Norwich and Dereham with the best hog roast catering and machine hire, and with over 5 years experience providing our spectacular services I'm more confident than I've ever been that hog roasting with us will be the best decision you could make. Over the years I've steadily assembled an arsenal of market leading bespoke machines and a family of staff that are the best the country has to offer, with both at the company's disposal it's really no surprise that we're rated as being the best hog roast caterer and spit machine hirers in the country. We're able to boast an extensive track record and a long-term client list that stands in testament to the quality of our service and the hog roasting cooking method itself.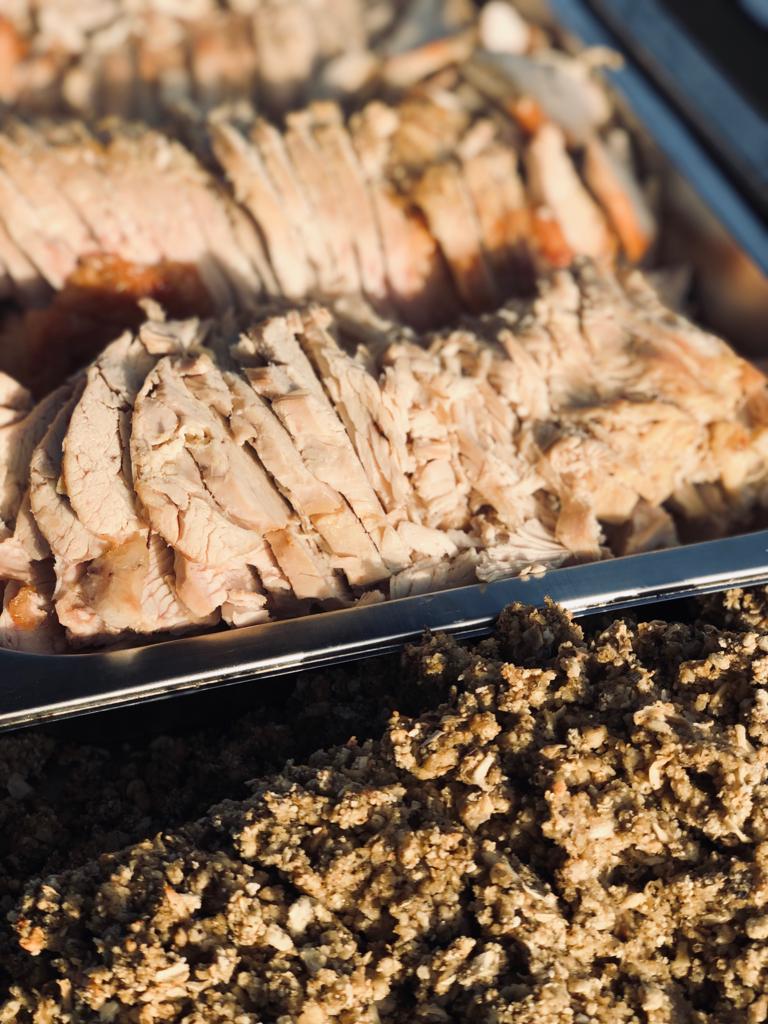 The area has a long and proud history of farming, agriculture and good, wholesome, British food, and we're more than happy to carry on such wonderful local traditions with our hog roasting. We don't believe in doing things in halves, which is why, as well as having the best machines on the market, we also buy all of our produce from local farmers who rear all their produce ethically and naturally – That means no tasteless, factory farmed animals raised indoors on steroids and junk. All the meats we use are the best to be had, complementing perfectly the market leading quality of our machines. Spit Roasting and celebrations go hand in hand no matter the country or culture, and it's no different in Norwich and Dereham. The sight and taste of a whole hog that's slowly cooked by a spit roast machine is a real delight and cooks some of the juiciest, flavourful and most succulent meat there is to be had.
We may be East of Anglia, but our hog roast compass bearing points strictly and directly towards excellence. It has been our journey for many decades and now, my friends, we have truly arrived. Excellence is a great place to be. Its sparsely habited when it comes to catering firms, believe us, yet it is filled the merriment and good grace of the folk of East Anglia, a glorious region that is home to the nations premier hog roast caterer. We believe in finery in its highest form. For us there would be no point to our existence if we did not continually strive to be the best, we cater hog roast Kings Lynn, Norwich, Ipswich, Bury St Edmonds, Thetford, Sudbury, Downham, Stowmarket.
Our land is the blessed womb from which comes forth ingredients and produce capable of stunning even the most discerning of palates. Having catered for celebrities and university student parties alike, our attitude never changes. To be the best and to serve food which is indicative of our lust to achieve culinary greatness has made us the nations favourite hog roast event caterer. Come and see what the fuss is about, and you will find that we will create food superiority in front of your very eyes. So whether you're in search of wedding catering in Kings Lynn and wish finery to be your companion in every respect, or if you're looking for a summer barbecue of distinction on a summers afternoon amidst the grace and loveliness of Cambridge, there is only one place you need look in order to become acquainted with food that will surpass all your expectations.
The Hard Work Pays Off At Hog Roast Norwich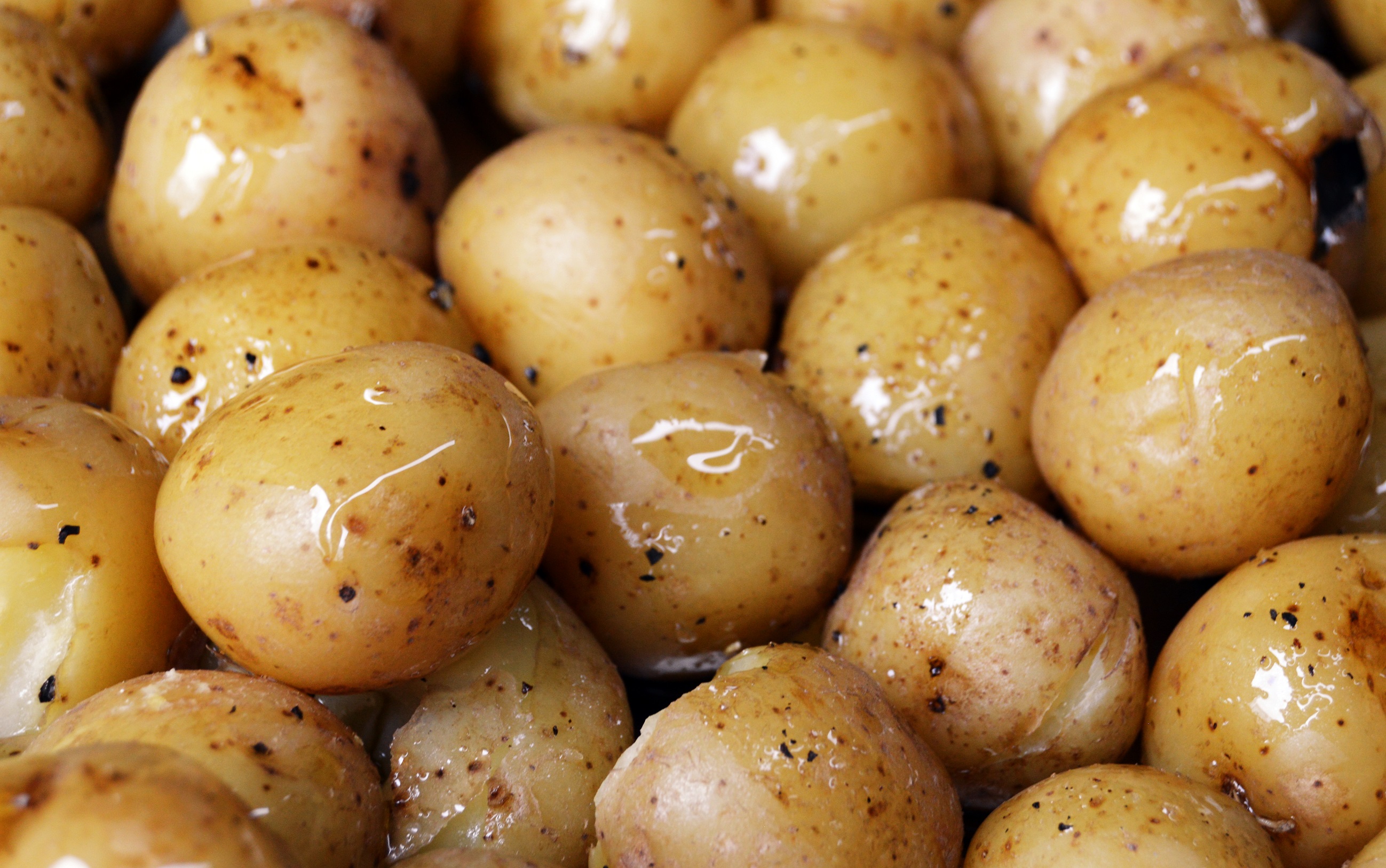 Just observe some of the words of our previous customers, who are now gracious members of our extended hog roast family. The occasion couldn't have gone any better! Set in the heart of the countryside, we were truly impressed by the food which was cooked in the middle of a field!
With menus to die for, service that ran to the second, everyone was impressed. The best bit, however, was the roasted hog. Even mother, who normally hates anything seemingly meat orientated, completely fell in love with the pork and lamb. Our party went off with a bang thanks mainly to the standard of the food. Better than any restaurant we've ever eaten in, we will definitely be coming back! – Jenny Horne, Ely
What a hog roast! You chaps have done it again, great event with the finest selection of choice I remember. For the third time it has taken our breaths away, a perfect way to send off the son into his marriage! As we know its downhill for him from now on, so a good send off was needed! Real top notch and loved by all 200 of us, the service was brilliant and what the chef lacked in dancing technique he certainly made up for with the roasted venison! – Garry Melot, Cambridge
Breathtaking! Having only lived in the UK for just under a year, I was truly impressed by the food which was provided by the Spitting Pig. Having come from the hills of Bavaria, I was sure that there was no finer pork than German pigs prepared brilliantly. Well guys, it's the battle of Britain once more, as the RAF embodied by your hog roast defeated the Luftwaffe of the food from my home! A great birthday for my lovely wife made perfect by food fit for royalty. As we say in Germany, Sehr Gut! – Fritz Stoll, Peterborough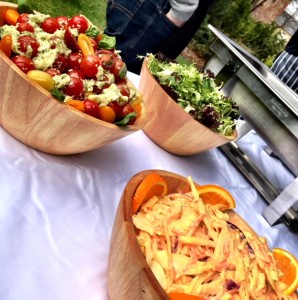 From just a few of our customers, these sentiments express a general love found throughout our customer base for our hog roasts. Combined with the totally organic, fresh and locally sourced vegetables which we provide, our menu options encompass the spirit of variety and choice. Able to infinitely tailor the menu options, with a complete ability for the introduction of exotic ingredients, such as Impala and Wildebeest, our menus are designed to give you an outline from which you may add or subtract at your discretion, confident in the knowledge that we will source everything freshly and organically from our global network of suppliers.
Our hog roast East Anglia team of event planners and co-ordination gurus really do physically embody the notion of dynamism combined with organisational competence. With the aim of removing the fears, worries and woes that often accompany our clients in their initial thoughts for their events, our team perpetually makes light work of such situations. With smooth operation an absolute norm, timings, menu options and serving patterns/styles can be discussed with ease. Its your event and we wish it to be perfect, removing the stresses that come with the initial organisation is just another string in our bow of catering excellence which our growing number of clients can benefit from.