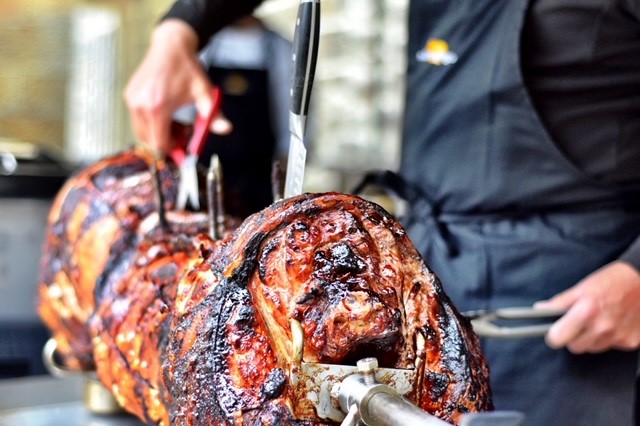 I love Heacham. It's got a real sense of tradition to it, though I only found out the day just how much! Apparently there have been people settled in Heacham for over five thousand years. I really had no idea that it was that well established. I guess I am a traditionalist at heart and this may go some way to explaining my love of hog roast and why I decided to become the hog roast Heacham area caterer. I understand that hog roasting is very much a traditional feast and, whilst it doesn't date back five thousand years, it does date back to medieval times which make it extremely traditional in my eyes. Hog roast Heacham is my own special little patch and I make sure that I deliver a first class hog roasting service for all the people in an around the area.
The Best Hog Roasts In Heacham
Over the years I have been hog roasting, I have noticed a very noticeable increase in interest in people wanting hog roast catering at their events. When I have questioned people about why they contacted me, a lot say that they wanted to try something new and modern. At first I thought they were joking but I now realise that hog roast Heacham is now considered something of an up to date alternative to the old catering foods. A lot of this is down to the new wave of TV chefs who are making a big issue of simple, fresh cooking with quality ingredients. This seems to have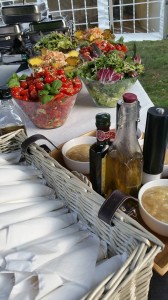 resonated with many people, with the result that I am becoming ever busier. Not that I am complaining.
We recently catered at Matai House in Heacham which is a beautiful little cottage for holiday makers and is sat in the most perfect location. We were hired to provide a hog roast for 40 guests at the cottage on the 5th of May 2013. The serve time requested by the customer was 4pm which meant we had an early start that day. We arrived at the venue at 10am and unloaded the machine out of the van and began to roast the hog. The aromas of the hog filled the air as we prepared the accompaniments for the sandwiches. We carved the meal dead on 4pm and within minutes, everybody had been served. We really enjoyed working at such a magnificent venue and would jump at the chance to cater there again. As hog roast hire Heacham caterer, I am lucky enough to provide my services to an ever growing number of functions in the town. Whilst the town is only quite small with around five thousand people it is a thriving town and the attraction of the seaside and caravan parks make it a popular destination.
I have provided hog roast for some wonderful events in the past and I can only see more and more Heacham events choosing hog roast. A particular popular type of event is the garden party and I have provided hog roasts for many of these over the years. Hog roast is perfect for such occasions as it can serve as a hand held meal. Hot hog roast rolls are quite splendid and go down well with all the guests. But I have been very privileged to cater for some quite marvellous weddings too, which you may find surprising.
Gourmet Hog Roast Catering
I remember when I first started learning the ropes of hog roasting that I never considered that hog roast would be a first choice as a wedding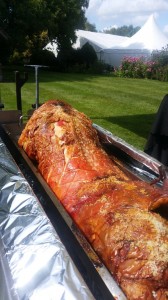 reception meal. That was until I learned how to serve a gourmet hog roast meal. It has to said that carved in just the right way and served with apple sauce and crackling, hog roast is one of the most impressive plates of food you will ever see. It looks so smart and 'posh' on the plate that it would grace any wedding reception. I have since catered for a number of weddings where the hog roast has gone down a total storm with everyone concerned.
Hog roast is not an easy meal to cook, and this is actually one of the reasons I love cooking the meat so much. Hog roast takes great effort, patience and concentration to produce a quality meal that Heacham diners will adore. Choosing the best meat alone is not the simplest task. You cannot cut corners when choosing the perfect pig for hog roasting, though luckily I have access to a number of excellent suppliers with great credentials. They ensure that I always have access to some of the best pigs available. Great meat really is one of the keys to my hog roasts but that cooking process ensures that the quality meat is given an appropriately glorious send off. Forget putting the meat in the oven for an hour and half, though, as a full pig takes six hours to roast perfectly. Only after six hours is that whole pig ready to be served, whether it is hot on rolls or carved for a gourmet dinner.
As for the taste, well this is one of the most rewarding aspects of being a hog roast caterer. Seeing the look on the Heacham folks faces when they tuck in is quite special. The look of satisfaction on their faces is matched only by mine, knowing that it's a job well done.