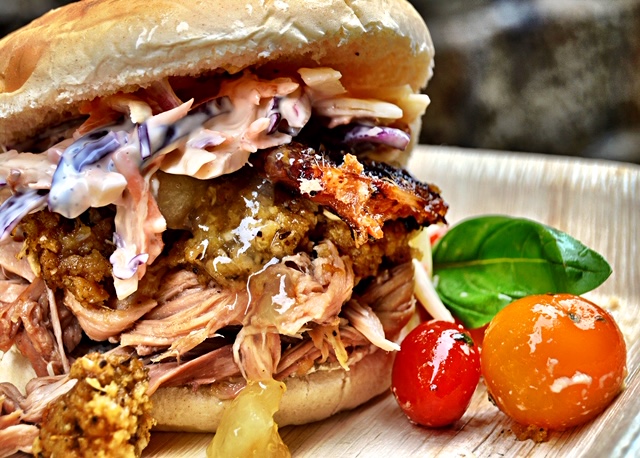 If it's a great hog roast Ipswich event that you're after; that's what we do and we have arrived in Ipswich to cook up a hog roast feast like you have never experienced before. If you live in the city of Ipswich then you are very lucky. As you will know it's full of breath taking views and historical landmarks such as the cathedral and the splendid ancient houses which are still standing proudly today. Hog roast Ipswich also has some fascinating places to visit giving locals and visitors the chance to discover and learn of the rich history of the city and its people. This is just one of the many reasons why we enjoy a job in Ipswich so much.
The Best Hog Roasts In Ipswich
Another reason why we love to cater for the people of Ipswich? Well that's simple. The whole catering team at Spitting Pig East Anglia are proud goodies. Food is not just our occupation it's our drive and passion and hog roast Ipswich is a goodies paradise. The city is a fabulous destination for food lovers like us. Much of this is thanks to the tremendous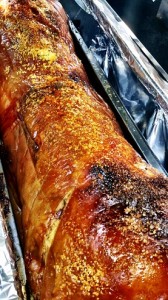 farming land. From vitamin-packed organically grown vegetables and ripe fruits to tasty world renowned Suffolk turkeys and succulent beef, to sweet honey or strong homebrewed beers brewed from Suffolk's very own microbreweries, when you visit Ipswich you really can taste the difference.
The hog roast Ipswich food festival is always a pleasure to attend. It focuses on the points that we firmly believe in such as of quality local produce, the county's rich food heritage and the importance of good food to everyone's well-being. This is exactly what we believe in and always follow in our profession so it's marvellous to work with like minded people and promote our outstanding catering service in Ipswich. Using the finest home grown ingredients and our outstanding methods and skills we have adapted an extra special range of menus. We have different menus designed especially for different types of events so whatever you may be planning we have it covered and can bring the very best menu to your doorstep.
If you are thinking of using a catering company then why not chose one like us who uses the best local food produce and supports local farming? We will cater at any type of event and for small groups or large numbers of people we can be flexible and adapt our services to suit your individual needs.
Leaders In Our Field
Although our hog roast Ipswich is the talk of the town in the catering circles, we also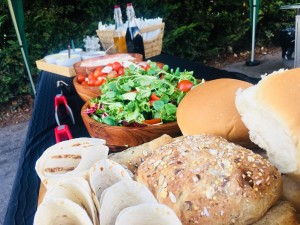 provide the option to hire one of our machines and test your very own culinary skills. If needed, we also provide the pig as well. We recently hired out a machine to a young gentleman in Ipswich.
So people of Ipswich don't be shy! Get in touch today we love to chat to you about our amazing food and premium service. Make your party the very best by providing the very best in food. Let's eat drink and be merry in hog roast Ipswich as we laugh, enjoy a perfect hog roast and wash it down with a few local ales.