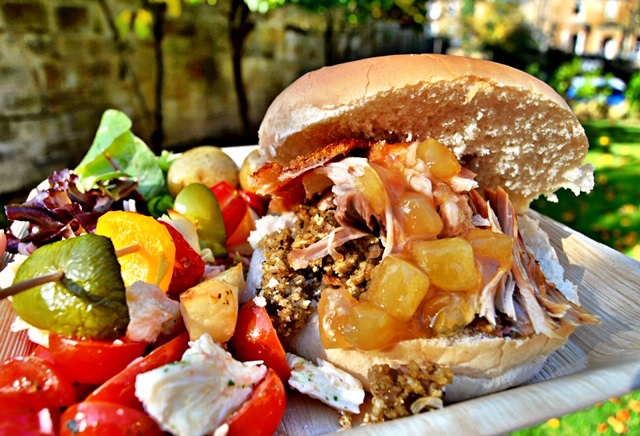 Our hog roast has become increasingly popular with all our work in the Kings Lynn area, which is great; we love providing brilliant days for our customers. All our produce is locally sourced and checked for its quality, this is how we can assure that who we cater for will go away happy, we have more than just pork to choose from, you can also have beef, chicken, turkey, and lamb so there is something for everyone and we also provide a exquisite BBQ menu with burgers, sausages, kebabs and on top of that we offer a great range of canapés to tantalize your taste buds, sure to be a big hit at any occasion. Kings Lynn has quite a few parks with The Walks being the largest; it would be amazing to be able to do a hog roast for the public there during the summer with a succulent pig roasted to perfection what could possibly be better, strips of pork placed on a soft white bun with apple sauce and crackling all top off with a soft lightly floured bun I'm sure your mouth is watering as you read.
The Best Hog Roasts In Kings Lynn
When you or someone that you know is looking for someone to cater for an event or special occasion that might be coming up and you want something a bit different why not keep us here at hog roast Kings Lynn in mind as we are able to cater to your specific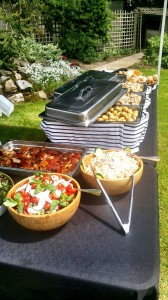 ations with our range of different menus with plenty to choose from and customise. We even do a selection of wedding specific menus sure to feed a large number of guests. If you are looking to book with us, make sure it's soon as we are getting increasingly busy with our name becoming well know all over, so it is definitely worth getting in contact with us soon, so just give us a call or even just get in touch by email and someone from our offices will be more than willing to help with any of your enquiries so don't hesitate give us a call now before it is too late.
Kings Lynn has a bustling town centre with a huge shopping district; it sports an impressive 347 shops alone in the town centre which is great for tourism and jobs in the area, Kings Lynn is also host to two great trade fairs that are that excellent it attracts visitors from all around the world. Kings Lynn is also home to the festival Too, which is held on the Tuesday market during the summer months and has had quite an array of famous artists that have attended. hog roast Kings Lynn is proud to serve the Kings Lynn hog roast community with fresh and tasty hog roast catering that can be enjoyed anytime of the year, we here at hog roast Kings Lynn are proud of our produce and service and we guarantee that we can provide for any amount of guests and to the highest standard possible.