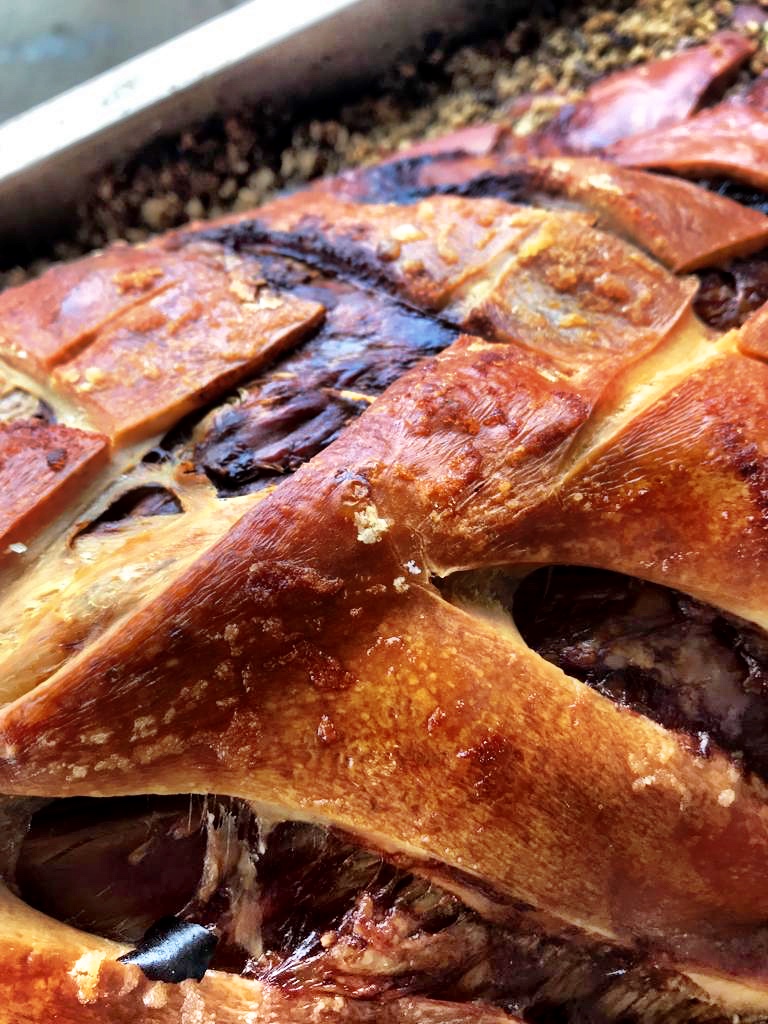 Hog roast Needham Market will also supply salads you want a Waldorf salad or pasta salad that is what we will make you. There are simple menus such as rolls or a hog roast with potatoes and vegetables we can also offer you puddings maybe a simple fresh fruit salad or something more ornate. On arrival we will also bring the crockery and tableware or for a sit down menu tablecloths, napkins it all depends on which menu you have picked. We can do themed nights, barbecues, charity or corporate events or private parties we cater for smaller or larger events. We enjoy our work and will always find something to smile at be it Great Aunt Celie as she appears with another glass of wine while her husband Stan looks on. We work so that your event is one to remember and goes according to plan.
Hog Roast Needham Market is the Perfect Catering Solution
Another little secret did you know we also hire out our hog roasts and they come in different sizes for the larger or smaller party. We won't just leave the hog roast machine at hog roast hire Needham Market won't leave until we have shown you how to use it.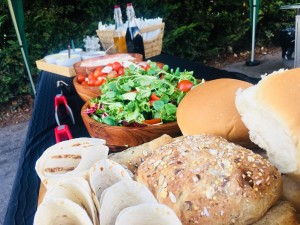 Hog roast hire Needham Market can if you wish supply the pig if you so desire when the event is finished- we collect it. Cooking a hog roast . Needham Market is easier than you think and the juices ensure that it remains tender and you can leave it long enough to enjoy the celebration. In Needham Market the odd celebrity has been known to be born there such as June Brown who plays Dot Cotton. Local history also tells us that after the plague Needham Market was cut off in the seventeenth century. Two roads in Needham Market were named after the chains that were used at the ends of the town to keep the locals in one being Chainhouse Road. Pilgrims are rumoured to have stopped at an inn then called the Bull Inn, the name may have come from a previous owner of the pub John Bull or monastic seals. These seals were probably papal edict with a lead seal on it.
I would also recommend that you look around Needham Lake with all its wildlife or maybe try orienteering. Events take place on Needham Lake and Nature Reserve throughout the year. We tried the orienteering the easy one and one of the team got us a bit lost some people have no sense of direction. Needham Lake also has play areas one caters for younger children and a boulder play area that can be used for climbing.  Go there first then come for a hog roast in Needham Market and a couple of drinks. There are over six pubs in Needham Market and beautiful countryside one the oldest pubs being The Rampart Horse originally called The Chequers in the early 16th century.
Needham Market Enjoying Hog Roasts
For shoppers there are shops and small boutiques which maybe ideal if you are looking for something a little different. If you like antiques try the centre in Needham Market for that special present or treat you could yourself to gold ring, or try collectibles as an alternative. With all the fresh air and the walking you might just want to go to a hog roast Needham Market to warm up. We will be waiting so if that wedding anniversary looms why don't you try a hog roast hire Needham Market many of our customers come back as they enjoyed their event so much, and it is different. Needham Market is full of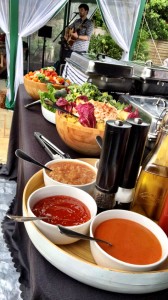 history so let us share it with you and help organize your event. We promise we will make it a night to remember. Joseph Priestley a scientist was one of the past inhabitants of Needham Market- a historic town set in the valley of Gipping with under 5,000 people. He invented soda water through the discovery of oxygen and his work on gases; he also worked as a minister. Needham Market is full of historical buildings such as the Ancient House which was built in the late fifteenth century. We in hog roast Needham Market Pride ourselves on our interesting history and also the quality of our hog roasts. In medieval times the equivalent of a hog roast would be a spit roast, now you can use not only a pig but lamb if you so fancy just tell us what you want and we will cook it for you. We might even tell you a bit of our history.