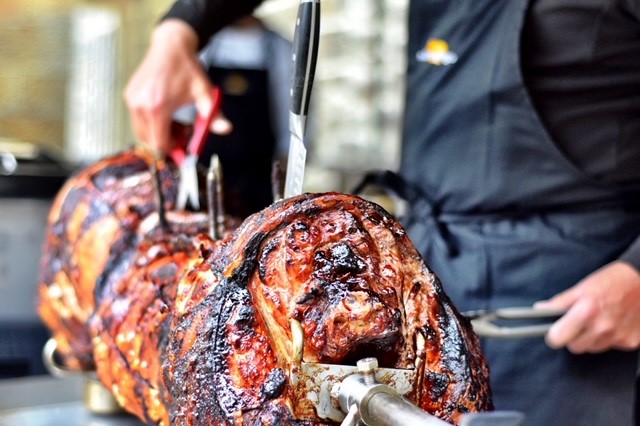 Newmarket has an inventive past and we at hog roast Newmarket pride ourselves on this. If you the customer want something slightly different, we will be to create it for you as hog roast caterers we offer rolls with your hog roast for an alternative breakfast or you may want a sit down formal dinner with canapés. We can also serve Chinese or Indian food or puddings such as a Chocolate Torte maybe. With over five menus to choose from we offer a good selection. You could try the traditional pig roast or even the free range chicken.  A hog roast Newmarket is a visual piece of art that adds to the ambience of the party complemented by salads or potatoes and an array of vegetables. It maybe that you are treating your employees to a night out, what better way to start than a drink on their arrival, the staff after they have finished clear away which is one less thing to worry about.
The Best Hog Roasts In Newmarket
You may want to do the hog roast yourself, we at  hog roast hire Newmarket hire out hog roast machines this includes delivery, a demonstration of how use the machine and collection when you have finished . The juices of the meat keep it tender and the chef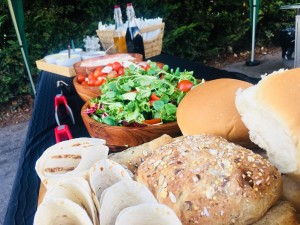 can be assured that it doesn't need checking every five minutes. This leaves time for you to cook and still have enough time to enjoy playing host. We offer different sized machines for the smaller or larger party. Hog roast hire Newmarket have years of experience that go into helping your event go smoothly and if you decide you want us to do the cooking for you we will.
At Newmarket there has been a group of amateur jousters over eleven years, the jousters first in the Eastern League, and if you have an adventurous side like us there is the Wild Tracks off Road activity Park. If Motocross or Archery is your thing go there then have a barbecue or hog roast to warm you up. At the beginning of the seventeenth century Newmarket Palace was built by King James.  Just before the Civil War it is rumoured that King Charles 1 was met by a representative of parliament who wanted him to give up the army, he objected and later that year the Civil War started.
How about a spot of ghost spotting, you could try Newmarket Heath- local people have reported sightings of a jockey on a ghostly white horse. It is thought to be a Fred Archer, who at the end of the nineteenth century shot himself, as he had lost his baby and wife in child birth. On dark nights a white horse carrying him can be seen, near Pegasus Stables or maybe racing is more your thing.  Newmarket also has a Horse Racing Museum and the National Stud which can be toured. The locals welcome visitors and there are over thirty pubs to choose from to celebrate if you win at the races. Plays can be seen at the King's Theatre in Newmarket .
Celebrate In Style
A final word did you also know Newmarket races also have open air concerts after the races and we at hog roast hire Newmarket  are waiting to help you get that celebration underway. The glasses are raised and the fresh vegetables are growing and well we on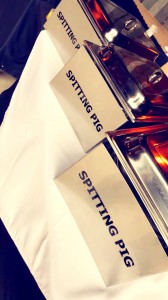 our nights off sometimes go for a walk in the open. Heathland. We enjoy the countryside as well as the nightlife so come and tell us how you would like to celebrate your event it could be a themed party, anniversary or a barbecue. You may be a visitor or a local you will find that our years of experience in hog roasting mean that only will your guests enjoy it, but you do too. Our chefs are well qualified and the waiting on staff enjoy the job, and the locals are helpful. Everyone in New market are friendly, so look us up on the website fill out the enquiry form or call us to organise to help you your next event. Newmarket is a pretty town known not only for its races but its history it is rumoured that the famous Bakewell Tart was created at the Rutland Arms. In the 19th century a waitress named Anne Wheeldon  poured the egg mixture over a strawberry tart by mistake and served  it to a guest. The guest loved it and the recipe was noted down by and the rest is history.