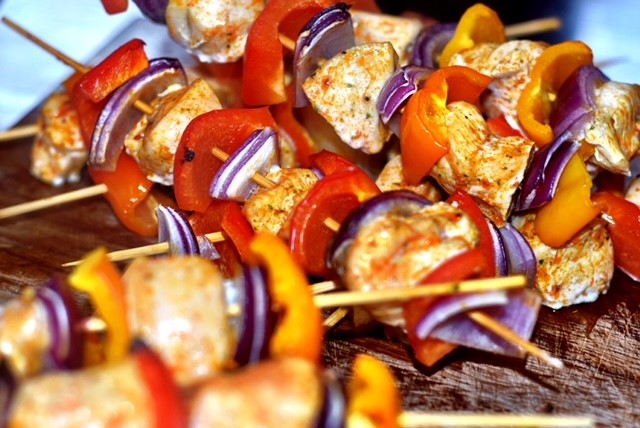 So how am I doing this? Well by continuing to do what I've done over the last few years and that is convert boring old catering North Walsham into hog roast North Walsham. This starts each day with collecting a good batch of pork. To stay at the top of my game as a hog roast hire North Walsham chef, I need to produce consistently good food and the single most important thing that helps achieve that is getting the best pork. Now, I have built up great relationships with some reputable pig suppliers over the years who source me great quality pork on a weekly basis This is great meat and that can only mean one thing: great hog roast.
The Best Hog Roasts In North Walsham
I have a busy diary and that is thanks in no small part to repeat and referral business, so I am all over North Walsham on a weekly – if not daily – basis. It also means I get to attend lots of wonderful events in this corner of Norfolk and as a consequence, meet many great characters. And of course, I never miss an opportunity to promote my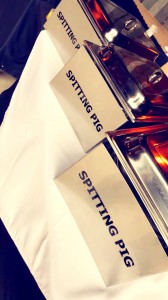 services! I've done almost every event imaginable. Wedding anniversaries, twenty firsts, proms parties, christenings, farmers meetings, garden parties, weddings, corporate meetings, pub events…you name it, and I have probably cooked hog roast at it!
I guess that it's a good job that I have always liked cooking, which is good because hog roast needs an awful lot of cooking – at least six hours in fact. It's worth it though as it helps produce the most intense and incredible flavours certainly unlike anything else you can find. And it doesn't put me off cooking at home either, in fact if the weather's fine, you will often see me on the barbecue…but we stick to burgers and sausages then!
Talking of barbecues, you may be wondering how I go about cooking a big whole pig at the various events I cater for in North Walsham. It's a good question to which I have the perfect answer. My wonderful hog roasting machine is my cooking pride and joy. This is where it all happens, and in some style! On goes the whole pig and away we go. The hog roasting machine allows me to control every aspect of the roasting process leaving me with the most perfectly cooked hog roast you can find. The flavours you get from hog roast are delicious and the crackling is crispiness perfection. That slow roasting really works wonders.
My favourite events are those pretty important, smart corporate events that seem to be proving more and more popular these days. These can be quite important affairs for all those concerned and there is many a time I have seen the handshakes on a big deal being made. Just imagine that, it just might be that some huge contracts are being signed over one of my hog roasts! Seriously, hog roast is a great meal to impress clients with because it looks and tastes great. All the corporate events I have catered for have asked me to present the hog roast in a more gourmet style manner, which is something I love doing. In fact I don't think there's a meal that looks quite as splendid as beautifully carved pork. I add some apple sauce and crackling and it looks brilliant. It's also good that the guests get to see me tending to the whole hog and cooking it in front of them. I think that must look really good and show them that the host wanted to make an effort when it came to the food.
Leaders In Our Field
You have heard of North Walsham, haven't you? You should have as this town is of historic importance, you know. The Peasants Revolt and the Battle of North Walsham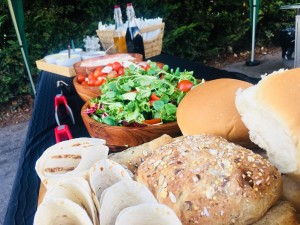 were big events, but there's an even bigger event taking place in modern day North Walsham and that is my own personal hog roast crusade. The hog roast North Walsham crusade. Okay, so it may not make it into the history books but my own crusade to transform the special occasion and function catering in this part of Norfolk is gathering momentum and I feel confident that soon all eighteen thousand residents of this town will be aware that hog roast hire North Walsham services are the way to go when catering for a special event.
I think my hog roast crusade is going pretty well, so if you are planning a special North Walsham event, I guess I might be hearing from you.