Over the last few years people have been experimenting and exploring more and more when it comes to the food they choose to eat. This is particularly the case when food forms part of a celebration. People have high expectations, both in terms of quality and price. Add to that the desire to impress their guests and add a touch of originality to their wedding, party, or other special event, and it becomes clear why more and more people in Stowmarket are turning to us for inspiration. Our hog roasts are not only of exceptional quality taste-wise, they are also a feast for the eyes!
The Best Hog Roasts In Stowmarket
I have been a hog roast hire Stowmarket cater now for around 15 years and I wouldn't look back it was the best carer change I could have possibly made. The people of Stowmarket are friendly hog roast lovers! Stowmarket is quite a large town with a population of 19,000 with the name "stow" meaning "Principal Place" and the town was granted a cattle market in the early 30's and still runs toda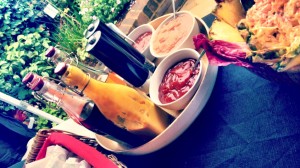 y weekly.
We understand that the majority of people plan their events according to a strict budget, which is why we are careful to offer a product and service that can be as simple or as lavish as you require. Whilst we have loads of great ideas and suggestions, we listen to our customers' needs and ideas first and foremost. Because without customers I would be without a job.  If budget is not a problem for you and you would like us to pull out all the stops, you are in for a real treat. We can suggest a variety of menus, showcasing different ingredients and catering to different dietary requirements. We don't just stop at the food though. We have a well-trained catering team, consisting of waiters, chefs, and event organisers, who are all available to make your event run smoothly. We can even supply food and wine experts to add a further level of sophistication or perhaps you'd prefer a trendy cocktail waiter and some off the wall entertainment.  However, if you would just like to host an intimate family gathering in your back garden or perhaps a summer birthday party, don't shy away from considering the hog roast experience. We have catered for events of all different sizes and treat all our customers with the same level of professionalism.
Using Only The Best Ingredients And Produce
Maybe you want to calve up your own pig roast Stowmarket in your own home. You can, we offer our machine hire service to our customers. We would deliver the machine to you on the day with a bottle of gas (enough to roast two pigs) don't worry one of our experienced chefs can show you how to fire up the heat. So if you think you've got the skills to become your very own hog roast Stowmarket chef inquire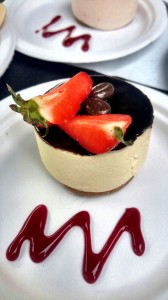 today, and I may be seeing you soon.
The meat and other ingredients we use are always fresh and ethically produced. This goes hand in hand with our company ethos. From the moment you choose us to cater your event we see your event as OUR event. This means that we put our heart and soul into making it a success. We don't cut corners and we don't believe in exploiting our suppliers, staff, or our customers. Our business is fair and open. You're probably thinking we just do pig roasts, but you're wrong we have a range of different meats available from chicken to beef or turkey, lamb and even locally sourced salmon which is proving quite popular this year. To accompany your chosen meats we can provide freshly made salads, potatoes, canapés and a wide range of starters. And if that's not enough we provide our delicious desserts for all you sweet tooth's out there.
If we had to give you one good reason to have one of our hog roasts at your event (of course there are many great reasons!) it would be the 'memorability factor'. Unimaginative buffets all roll into one, formal meals lack the fun, and canapés leave you hungry. If you really want your guests to be talking about your event for a long time afterwards, a hog roast hire Stowmarket is certainly a way to make that happen. Just imagine turning up at your own event with everything organised and all you'd have to do is sample the succulent hog roast. We are sure that if the poet, John Milton, were to return to Stowmarket today he would certainly have more than a few words to say about our hog roasts!