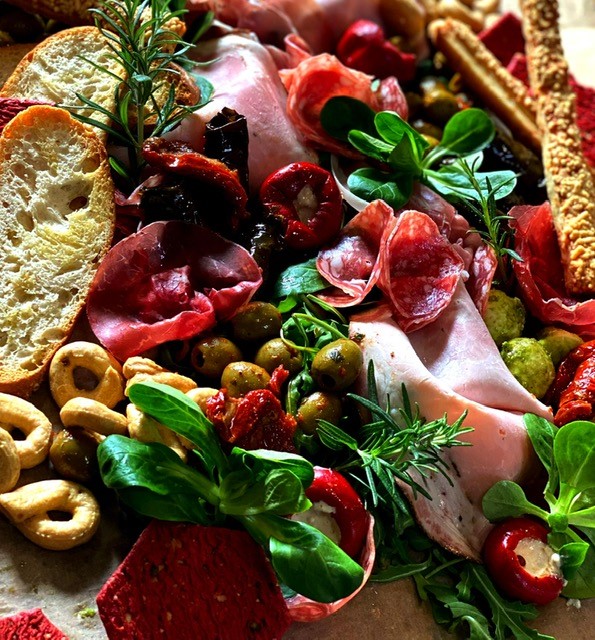 Business for me as a hog roast Wymondham caterer has been very good over the past years but this year the calendar is filling up fast. I have worked here as a Wymondham hog roast chef catering events for around seven years and have enjoyed every minute. I began my career after I attended a music festival and was easily drawn to the smell of what can only be described as the universe's greatest bacon sandwich. There were many different food outlets dotted around the festival but as soon as I caught a fume from the hog roast stand, I knew where my money was going the smell made my stomach grumble all of a sudden I was extremely hungry and I couldn't wait to put my lips around a hot pork sandwich, better than a Luke warm hotdog covered in cheap ketchup or a fried burger with less than 20 percent real beef!
The Best Hog Roasts In Wymondham
After putting on a hog roast Wymondham I began to experiment with my own techniques to incorporate into my own Wymondham hog roast parties I am able to personalise any menu to your specific needs and provide you with some of the most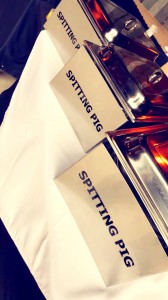 wonderful food you will have ever tasted in your lifetime so far. I began to use a suckling pig which would give some of the most tender meat possible as well as retaining all of the succulence that my customers desire!
My early roasts with a suckling pig were quite fruitful but there wasn't much to go round all of my hungry guests in the early days. I then moved on to working with larger, full size hogs and began working on preparation techniques with different marinades.
With marinades, it's important to make a lot of it to make the meat full  of as much flavour as possible, a full size hog can become quite a dry meat after 14 hours and with some companies they leave the meat on the side to go cold and dry and not particularly how a hog roasted from scratch should taste, here at spitting pig East Anglia we carve the meat and lay it in the roasting juices that has dripped of the meat whilst it has been cooking away and we let the meat soak all of this up whilst your guests begin to form a queue so even the last guest to be served will have moist hot pork as the tray stays hot for hours and hours. The marinade I like to use combines rosemary, apple cider, sage, thyme and plenty of garlic and sugar.
In Wymondham, we tend to take life quite easy the people are relaxed but get on with their work too s it is a great town to be a part of with lots of fun loving people, we have a few famous faces that have lived here, Stephen Fry grew up in the village, Howard Carter, the archaeologist that discovered Tutankhamen's  tomb and last but not least, Michael Carroll, the UK's infamous 'Lotto Lout'
Only The Best Ingredients
To accompany my hog roasts in Wymondham I like to use a spicy marinade during the summer months as well as ciabatta rolls with freshly picked home grown green rocket lettuce. This combination has proved very popular with all guests at various fairs and events that I have catered at.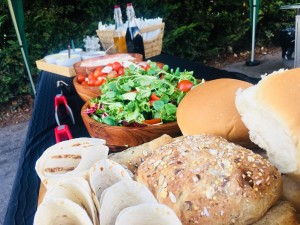 The preparation that goes into one of my hog roast hire Wymondham catering is incredibly time consuming I can spend up to 10 hours arranging the marinades and the sides to suit the party or event I cater for. This preparation always results in very satisfied guests and very few hungry mouths nobody can seem to resist a pork roll smothered in Bramley apple sauce and freshly prepared stuffing!
Having worked here for so long I can safely say that this part of the country breeds the best pigs for hog roasting. I always find out a bit of background behind all the pigs I use and ensure that they have been kept in very high standards I find this is important for not only the animal itself but also my clients so that they know they get nothing but quality.
I ensure that my customers have the finest quality meat, the most complimentary sides and sauces as well as the best locally produced wines and beers that are also a key ingredient to a successful Wymondham hog roast!