Over the weekend, the community of Martham basked in an electrifying celebration of health, wellness, and togetherness at the highly-anticipated 'Healthy Living' event. A collaborative effort by local businesses, this fun-packed gathering offered a perfect blend of adrenaline-pumping activities, locally produced goodies, and a delectable BBQ spread, courtesy of Hog Roast Martham's renowned catering team!
The event's vibrant market stalls showcased a diverse array of locally made goods. From handcrafted treasures to organic produce, visitors enjoyed a delightful shopping experience while supporting local entrepreneurs. The market area served as a bustling hub of community interaction, fostering connections and camaraderie among vendors and visitors alike.
Adding an element of awe to the event were thrilling cycling stunt shows. Professional riders showcased their skills with gravity-defying tricks, leaving the crowd amazed and inspired. The captivating performances emphasised the importance of staying active and pursuing passions, leaving a lasting impression on the audience.
At the heart of the event was the towering climbing wall, which attracted adventurers eager to conquer its challenging heights. Children, teens, and adults alike embraced the opportunity to test their nerve, with cheers and encouragement echoing throughout the day. The collective sense of achievement and support created an uplifting atmosphere, reinforcing the bonds within the community.
For adrenaline enthusiasts, the bungee run and bungee trampoline provided more than enough excitement! Participants strapped into harnesses for the bungee run, racing against the elastic cords in exhilarating sprints. These high-flying activities not only brought smiles to people's faces and encouraged physical activity, but also put everyone in the mood for Hog Roast Martham's delicious grub.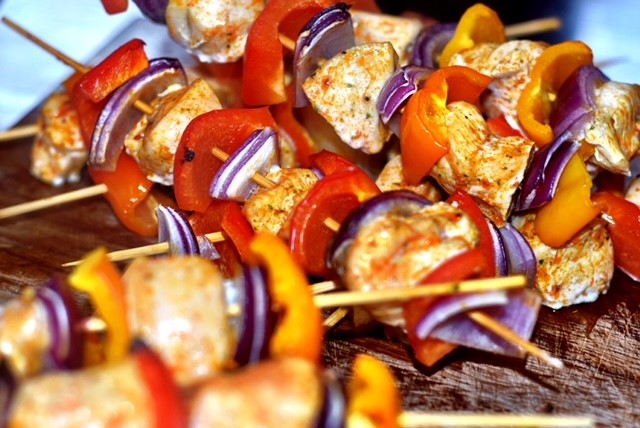 Determined to impress the group of activity enthusiasts, Hog Roast Martham's catering duo, Andrew and James, rose to the occasion by delivering our mouth-watering BBQ spread, which boasted a choice of succulent chicken kebabs, gourmet sausages, spareribs, beef burgers, veggie burgers and plant-based links. In-keeping with the healthy theme, our team prepared a range of wholesome sides, including seasonal green leaf salad, sweet potato fries and homemade coleslaw.
As families and friends gathered around picnic tables, the shared mealtime strengthened the sense of togetherness, truly embodying the spirit of community.
The 'Healthy Living' event demonstrated the power of local businesses working hand-in-hand to create a memorable and enriching experience for their community. As the sun set on this remarkable day, the sense of joy and fulfilment lingered in the hearts of Martham's residents.