When it comes to catering in East Anglia, there's one name that stands out above the rest: Hog Roast Castle Acre. Led by our experienced catering managers, Andrew and James, our team of culinary enthusiasts is here to turn your special occasions into unforgettable moments that leave everyone talking. But why take our word for it? Our testimonials come straight from the hearts of real clients who have experienced the magic of our services.
Just take the heart warming story of Jamie and Amanda, a couple who recently welcomed their precious baby Aimee into the world. Eager to celebrate this joyous occasion, they decided to organise a Christening – a day that would bring their whole family together to introduce little Aimee to the world. However, as new parents, they were understandably short on time to handle all the event planning themselves. This is where Hog Roast Castle Acre stepped in to make their dreams a reality.
The couple's desire to make the Christening memorable for everyone involved was a mission close to our hearts. We understood that they needed support to create a seamless and joy-filled event, and that's exactly what we provided. Handling everything from decorating the venue to serving delectable dishes, we ensured that Jamie and Amanda had the opportunity to savour every moment of this precious time with their new born.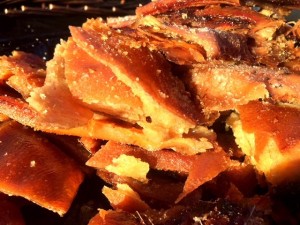 On the day of the Christening, Hog Roast Castle Acre transformed the venue into a realm of pink balloons, bunting, and tablecloths. Each table was adorned with charming teddy bear centrepieces and the soft glow of fairy lights added an enchanting atmosphere to the room. As the ambiance set the tone for the day, Andrew and James, our dedicated leaders, were hard at work ensuring that the culinary experience matched the magic of the setting.
For the main event, a succulent full-size hog took centre stage, cooked to perfection and served with irresistible crackling. Accompanied by sage and onion stuffing and applesauce, the hog was presented on gluten-free rolls, ensuring that every guest's taste and dietary preferences were catered to.
The smiles on the faces of Jamie, Amanda, and their guests spoke volumes – an affirmation that our efforts had translated into a day filled with joy, love, and unforgettable memories.