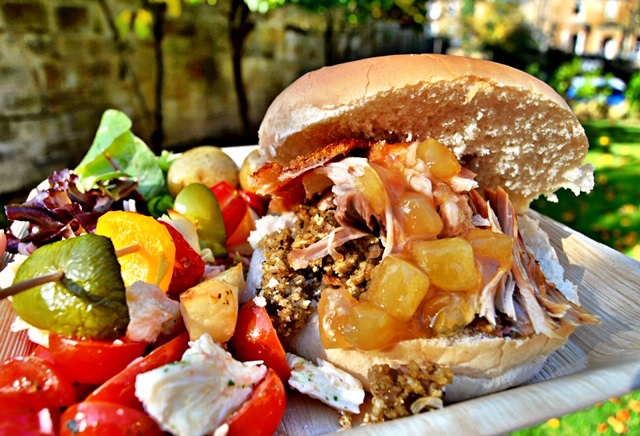 From Visiting and working as caterers in Bury St Edmunds we have discovered a very special place full of natural beauty. We have brought our delightful cuisine here many times and hope to have the pleasure many more times in the future. Based in west Norfolk this market town and its surrounding areas have the most magnificent views to enjoy. Set against a beautiful backdrop of stunning coastline and countryside, this wonderful part of Norfolk is a sheer pleasure to visit and we always want to come back again and again to give our catering services to the people that live here! We love to visit the Hanseatic town of Bury St Edmunds time and time again and its vibrant town centre with plenty to see and within the town. There is always an interesting event going on that requires the services of Spitting Pig East Anglia and we have had the pleasure of providing our perfectly roasted hogs at lots of cultural and sports events in the area.
The Best Hog Roasts In Bury St Edmunds
When it comes to top notch ingredients to use in our fabulous feasts, the hungry people of Bury St Edmunds are in for a real treat as we take full advantage of all the food goodies that this area has to offer. A trip to the famous markets are a must so that we can stock up on fresh fruit and veggies and try other local delicacies such as home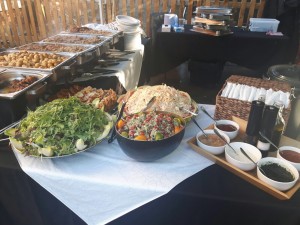 made cheeses which we use on our canapés to give them that extra boost in taste. Cheese from here always does down well with most customers. We use this on our mini burger canapés; we like to use two to three different cheeses on these so if you have two of this canapé it is different from the last mouthful you tasted.
Then we can incorporate them into our catering for starters in soup for a real taste sensation, my favourite soup has got to be my home made mild cheddar cheese which I get from the farmers market with broccoli fresh from the St Edmund fields blended in to create a light yet filling soup however I have also made this in the past with Stilton and it always goes down well, I must say stilton is a little too strong for my liking but we can create any starter you have in mind as we are fully qualified chefs with a passion for creating good food for a reasonable price.
Here at hog roast Bury St Edmunds; we prepare every part of your meal on the day, from scratch. We recently catered at an event held at Abbots Barn where our pig in a bun option took centre stage but this time with a twist. The customer had requested that we cook burgers and sausages for up to 50 children and for them to be served on fresh bread rolls with a selection of sauces. We had plenty of time to prepare all of this and the accompaniments whilst the hog was roasting to perfection. When we announced that the food was ready there was an onslaught of guests who appeared at the serving station, ready to try our succulent hog roast with apple sauce, crispy crackling and handmade stuffing. By the reaction of the guests we could tell it was a job well done. The guests were highly appreciative of the food and many said it was the best they had ever had. The burgers and sausages seemed to go down extremely well with the children as well.
Leaders In Our Field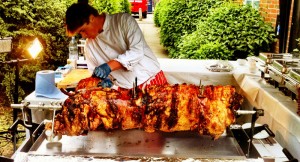 When we are working within this delightful hog roast Bury St Edmunds market town we always love talking to the local people who have been most welcoming and very complimentary about our food. Slowly over time we have become more and more established within the area and now we are here on a regular basis providing tasty hog roast Bury St Edmunds meat roasts and other party packages.
As Bury St Edmunds is bursting with culture and full of historical landmarks and buildings it has given us the opportunity to cater some very different yet very interesting events. We have cooked up tradition medieval style hog roast at many of the town's historic sites and museums. As well as providing a tasty barbecue with homemade marinades for the first ever