Do you have a corporate anniversary on the horizon? If so, why not plan a party or event to mark the occasion! An anniversary is a great way to celebrate your successes, and it can be a perfect opportunity to spend the evening with your co-workers! If you have a successful business, it is important for you to enjoy the success with your co-workers and family and take some time to enjoy yourself-  and what better way to do so than with a party?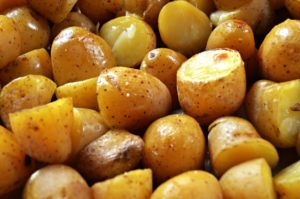 Whether it's your first year of trading coming to a close or your 100th, here at Hog Roast Tiptree we think it is important to celebrate your accomplishments and successes. A corporate party is a great way to unwind and bond with your co-workers, which creates stronger and more efficient working relationships. There are so many party options out there for you to choose from, whether you opt for a casual lunch party, a formal meal, or an evening buffet.
Hog Roast Tiptree have a catering package for every formality and budget- we can offer an informal lunch buffet, all the way to a three-course menu served tableside by our waiting staff. And our menu options are just as broad! From the name Hog Roast Tiptree, it is clear that our slow cooked pigs are often the star of the show, but we can serve a variety of other meats to suit your taste, including succulent chicken and roasted lamb. Alongside your meats, we also have a wide range of side dishes available, including side salads and seasonal vegetables, as well as spiced potato wedges and melt-in-the-mouth mac and cheese. To finish your menu we also offer dessert options, such as profiteroles and fruit salad to name a few.
To book your corporate catering package today, get in touch with the Hog Roast Tiptree team using the enquiry form on our website. All we need to know is your location and an estimate of your party size, and then we can discuss catering options!