Hog Roast Norwich took centre stage at the highly-anticipated local cider and beer festival over the weekend. Despite the stormy weather we experienced throughout the day, our team had a brilliant time, and the festival grounds buzzed with excitement as attendees of all ages indulged in our delectable hog roast rolls.
The day kicked off with great promise, but Mother Nature had her own plans, blessing us with frequent rain showers throughout the event. While some may have let the weather dampen their spirits, Hog Roast Norwich's catering duo, Andrew and James, remained undeterred, embracing the challenging conditions with enthusiasm and smiles on their faces.
The rain couldn't extinguish our team's excitement as they set up our roasting station and prepared succulent slow-roasted pork with a selection of yummy sides, which included homemade sage and onion stuffing, gluten-free rolls, gourmet coleslaw, mixed fries and applesauce.
As the festival grounds hummed with anticipation, visitors of all ages flocked to our stand. Families, friends, and curious foodies gathered around, their enthusiasm shining through, despite the raindrops falling from above. We were thrilled to see how the festival's family-friendly atmosphere brought people together, uniting them in their love for good food and company.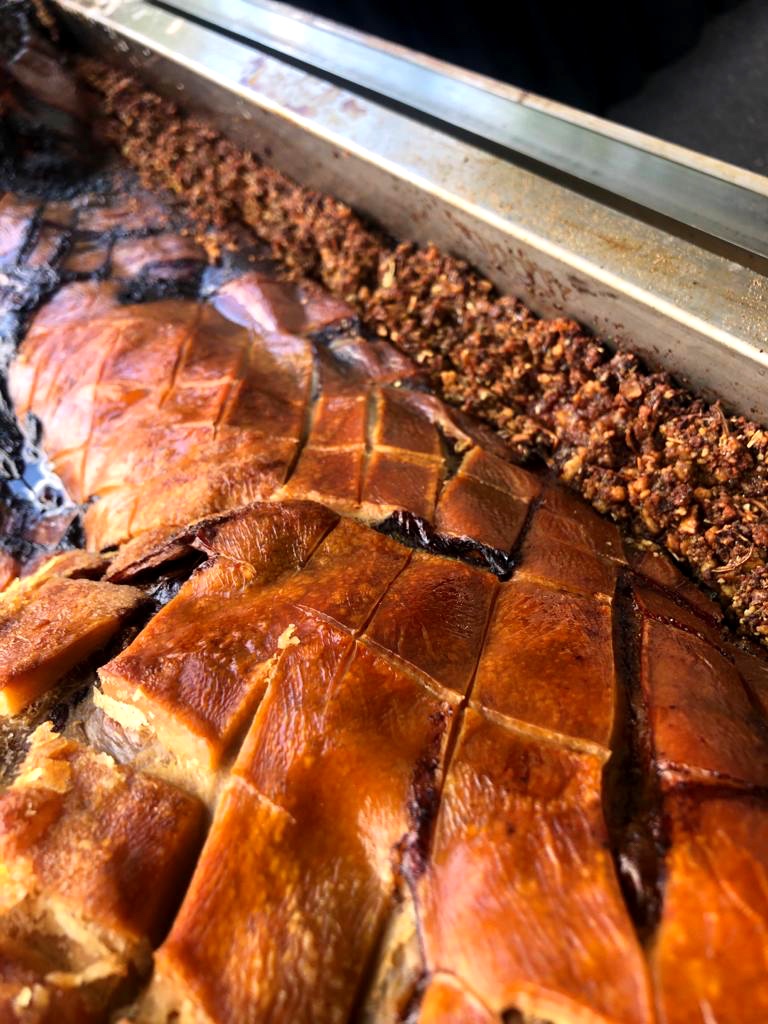 With umbrellas and raincoats at the ready, festival-goers eagerly awaited their turn to taste our signature hog roast rolls. The moment of truth arrived with each bite, as the blend of tender, juicy pork, crispy crackling, and soft rolls brought smiles of pure delight to their faces. The guests eagerly chased our delicious baps down with a refreshing craft brew or, in the case of the kids, fruit juice.
As the festival drew to a close, our team couldn't help but reflect on the remarkable journey we had taken throughout the day. Despite the challenges posed by the gloomy weather, Hog Roast Norwich had managed to capture the true essence of the event: a celebration of togetherness and the sheer joy that comes from indulging in delicious food and drink.
To all who joined us at the cider and beer festival, we extend our heartfelt gratitude for making it a truly memorable experience. Until next time!