The elderly residents of a retirement community living in sheltered accommodation were this week invited to a party that would take place in their shared living space. The idea came from one of the members of staff who run the accommodation, as a way of encouraging social cohesion between the residents. The guests were also told to bring their families along if they so wished, and that there would be food, drink, music and laughter.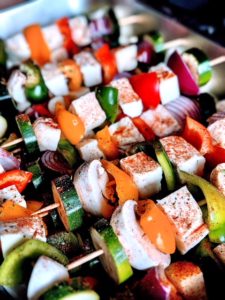 The team from Hog Roast Sudbury spoke with Linda, one of the staff at the retirement community. We spoke with her about the particulars of the event, such as choice of menu, date and time, number of guests and any special requirements such as vegetarian options.
The key to our success is in our slow cooking methods. The art of roasting a pig whole over the course of several hours is how we get our food to taste so good, with a succulent finish to the meat and the crispiest of crackling you have ever tasted. And we only ever use fresh, raw ingredients, and we prepare our meals from scratch, on site, so you can see the whole process. Not only does this leave you feeling reassured, but adds to the spectacle of the hog roast. On the menu for this week's event was our tried and trusted Hog Roast Rolls, or Pigs in Buns as we like to call them.
Our chef from Hog Roast Sudbury arrived nice and early in the morning, in order to make the one o'clock serve time. By the time the guests began to arrive, our hog had come along nicely, and it's heavenly scent was wafting through the air. When the chef called for service, a queue formed instantly. In accompaniment to the pigs in buns, a selection of sauces was available for guests to choose from. The staff, residents and their family members all enjoyed their meals, with many people coming up for seconds.
After a lovely day of smiles and interesting stories, it was time for our chef from Hog Roast Sudbury to tidy away his mess discreetly and dispose of any waste offsite.