Hog Roast Saxmundham's latest catering job was a lovely family Christmas Dinner! Clients Jay and Sara wanted a nice meal for them and their extended family of 9 to enjoy together and the team were only too glad to jump on board.
Clients Jay and Sara worked with the Hog Roast Saxmundham team to put together a buffet menu that would enchant the guests. It was a meal full of delightful Christmas treats! As part of the catering package the Hog Roast Saxmundham team not only made the buffet for the event, but also took all the waste away at the end of it.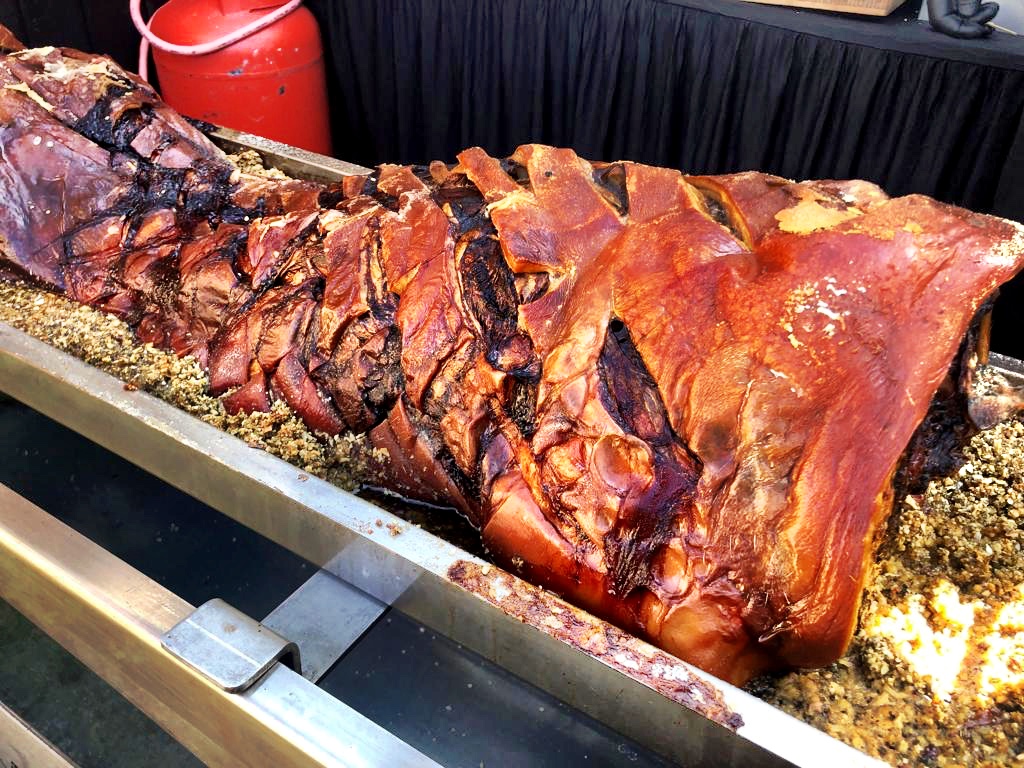 Clients Jay and Sara's buffet was created around the Hog Roast Saxmundham teams Gourmet Delivery service. This meant that the whole buffet would be created at the Saxmundham team kitchens and once piping hot and ready to be enjoyed the buffet would be delivered to the Clients home where the Christmas party was taking place.
Chef Martin was assigned to create Jay and Sara's delicious meal! He set to work nice and early so that the dishes would be ready by the 6:30pm delivery time.
The buffet the Clients had chosen was full of festive treats for their guests. There was a slow spit roasted turkey that was served with homemade sage and onion stuffing, as well as with fresh cranberries. Alongside that there was also some delicious, perfectly prepared piping hot seasonal vegetables, with an assortment of dips and sauces. And finally there was a platter of warm new potatoes in an herb butter.
The team always prides itself on making each event and buffet special, so that the Clients are pleased with their package, and this event was no different! Clients Jay and Sara wanted to add pigs in blankets (sausage wrapped in bacon) to their menu, and Chef Martin was only too pleased to oblige!
When the food was delivered to the Clients at 6:30pm they were delighted! Everything was ready to be enjoyed straight away and could be served straight out of the large metal trays.
The Christmas party was a great event, full of love and laughter. Clients Jay and Sara sent their thanks and a glowing review to the team, it had all been brilliant.