For the Hog Roast Melford fans out there, you may be pleased to learn that as well as having your favourite catering team come to your venue and cook up a whole roasted hog right before your eyes, you can now try your hand at cooking your own! Over the years we have been manufacturing our own catering equipment as we just couldn't find anything like what we needed on the market. These days, our factory in Lancashire is home to our full range of machines, attachments and of course our engineers who make it all possible! It is our passion for all things hog roast catering that encouraged us to make these machines available to the public to both hire and purchase.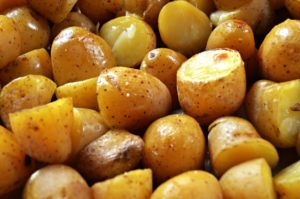 Many of our catering clients are amazed to find out that what seems like a long and laborious process of producing a Hog Roast Melford meal, is really very simple. Once we show them how its done and how our Hog Roast Melford machine truly takes care of all the hard work, many people are eager to give it a go themselves, and why not!
One such person was Martin who had been a loyal customer of ours for several years. After the last time we catered for Martins birthday, he decided that he would finally like to try his hand at cooking a hog roast himself. We were thrilled that he had taken an interest and booked him in to visit our factory team the next week.
Once at the factory, we gave Martin a tour and demonstrated how each machine in our extensive range works and explained what each design is best suited to. After trying them all out Martin had his heart set on the Hogmaster Pro. This is a brilliant machine for novice caterers as it is small enough to be used in the home and yet still large enough to cook a small pig whole- ideal for Martin's needs!